For the privacy, discretion and convenience of our clients, most of our therapy, counseling, coaching and fantasy roleplay is conducted over the telephone.
But we also provide in-person therapy and counseling to individuals, couples and groups at the Block Institute's central location in our beautiful 14,000 square-foot facility, also housing Block Studios (producers of The Dr. Susan Block Show and Dr. Block's DVD Encyclopedia of Sex) and Dr. Suzy's Speakeasy, in the soul of downtown LA's burgeoning art, fashion and financial district.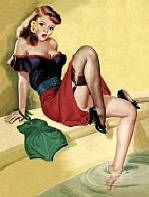 To be eligible for in-person therapy, you must first have at least three telephone therapy sessions, and you must make an appointment at least one week in advance. For more information, call us at 310.568.0066.
You may also stay at the Block Institute when you are visiting Los Angeles.  For more information, click here