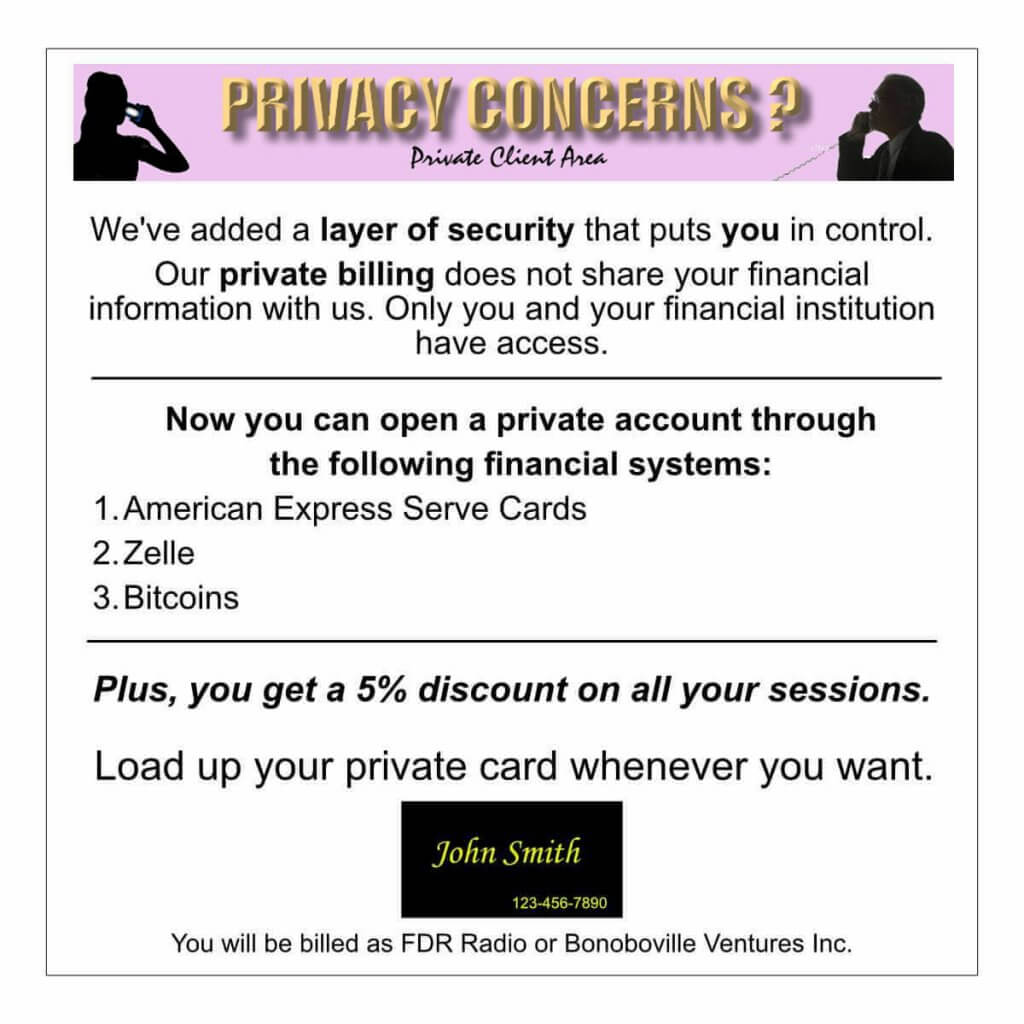 We've added a layer of security that puts you in control.
Our private billing does not share your financial information. Only you and your financial institution have access.
Now you can open a private account through the following financial systems.
*Plus you get a 5% discount on all your sessions.
Load up your private cards whenever you want.