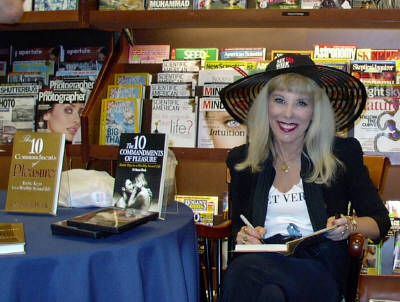 Need to Talk?
Call Us Now at 213.291.9497
We're Here for You.
Do you have a question about sex? A fantasy you want to explore? A fetish you'd like to understand? A desire you're yearning to release? Do you need to talk to someone about something you can't talk about with anyone else? You can talk to us. Anytime you need to talk, 24 hours a day, the world-famous telephone sex therapists of the Dr. Susan Block Institute for the Erotic Arts & Sciences are just a phone call away, and you can call us at 213.291.9497.
Here at the Block Institute, we provide several different forms of sex therapy custom-tailored to our clients' personal needs, including our world-renowned, five-star-rated, 24/7 telephone sex therapy services.
We recognize that most people do not wish or need to come into our LA offices for individual counseling or therapy sessions, nor are we always open for in-person appointments. But you can call us anytime, from anywhere, whenever you need to talk: 213.291.9497.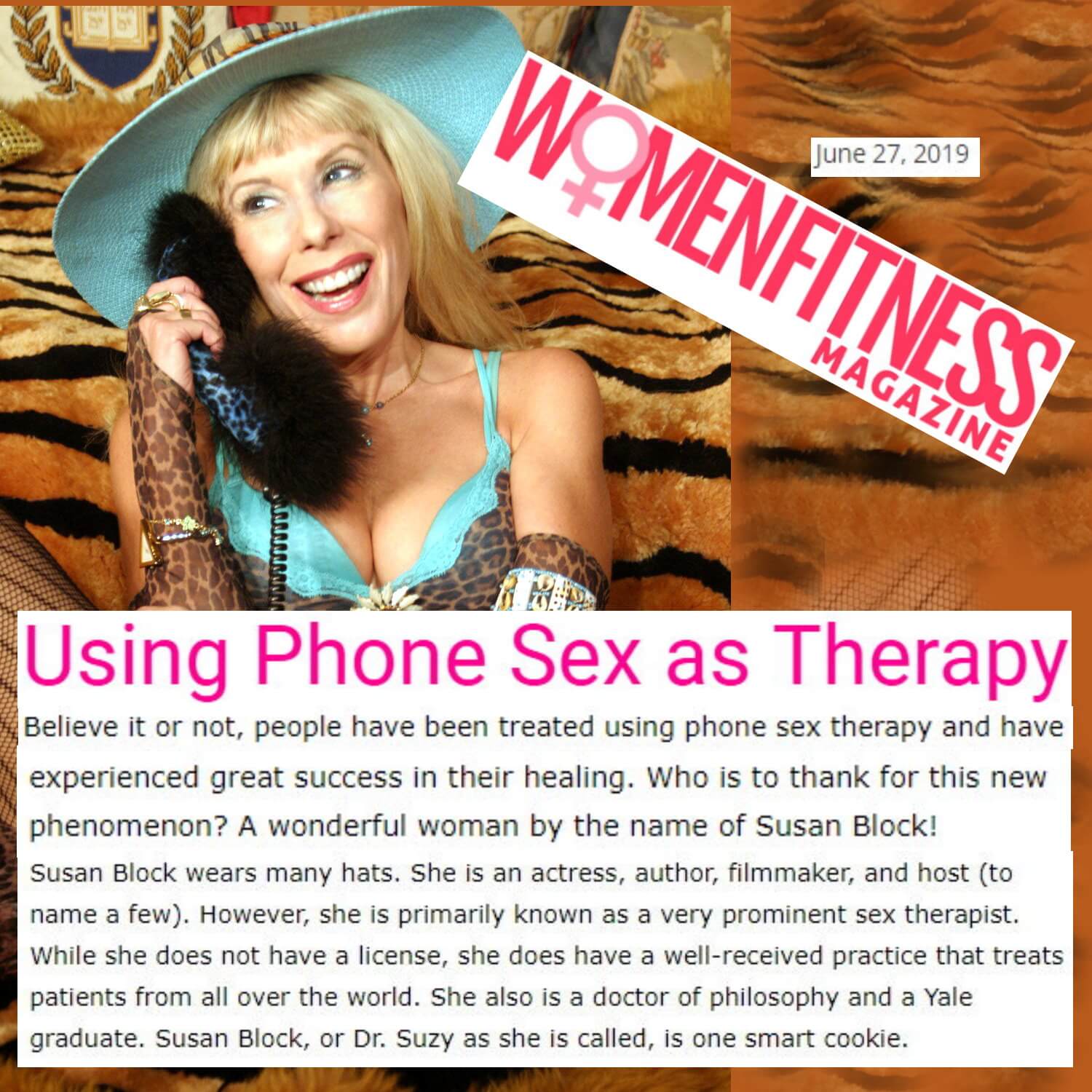 Find out why Women Fitness Magazine credits Dr. Susan Block with virtually inventing the now extremely popular practice of sex therapy via the telephone back in 1991.  "People have been treated using phone sex therapy and have experienced great success in their healing,"  writes Women Fitness. "Who is to thank for this new phenomenon? A wonderful woman by the name of Susan Block!"
Since the discussion of sexuality, erotic issues, pleasures, problems, fantasies and fetishes is often an extremely private matter, our phone services are our most popular, and in most cases, our most effective form of sex therapy. Moreover, while in-person sessions are available by appointment only and must be made at least a week in advance, our phone sex therapists are on-call 24 hours a day, seven days a week, including holidays. Yes, anytime you need to talk, our phone sex therapists are just a phone call away. And no, despite the proliferation of interesting options on the Internet and beyond, there is no other phone sex or phone therapy service quite like ours.
Totally private  and absolutely confidential, we listen to you, explore with you, guide you, advise you, inspire you, educate you, roleplay for you, fantasize with you (no fantasy is too taboo), and help you with anything from impotence to exhibitionism, intimacy issues to orgasmic fulfillment, dating to mating, transgender questions to relationship problems, male or female ejaculation to intimacy issues, power exchange to crossdressing, "kinky" fantasies to challenging realities, adult chat to deep love, monogamy to pornography, sexual politics to religious upbringings, "talking dirty" to audio romance, your sexual past to your erotic future, gay, straight, bi or try, fears to desires, fetishes to marriages. The sky is the limit, but we're very down-to-earth.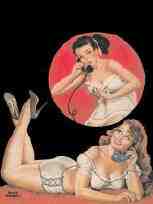 We use a variety of different therapeutic techniques, including in-depth Kinsey-style client interviews and analysis, fantasy roleplay, G-spot, P-spot and PC muscle exercises, fetish exploration systems, sexual confidence building, guided masturbation, compassionate S/M and bondage play, issue-focused phone sex, transgender facilitation, erotic hypnosis and many other pleasure sex techniques. Your therapy is tailor-made for you.
If you've never called before, you needn't be nervous or embarrassed. We all need help with sex at one time or another. Even world leaders do. In fact, many of our clients are world leaders, though of course we would never divulge their identities. You might also be reassured to know that we keep no client records whatsoever on computers. Our clients' confidentiality is very important to us.

When you call for telephone sex therapy, you can request Dr. Susan Block personally, or you can talk to one of the Institute's other phone sex therapists or fantasy roleplay artists, each excellent in his or her specialties. Our friendly receptionist will tell you who is "on" when you call and give you some idea of when Dr. Block or any particular therapist will be available.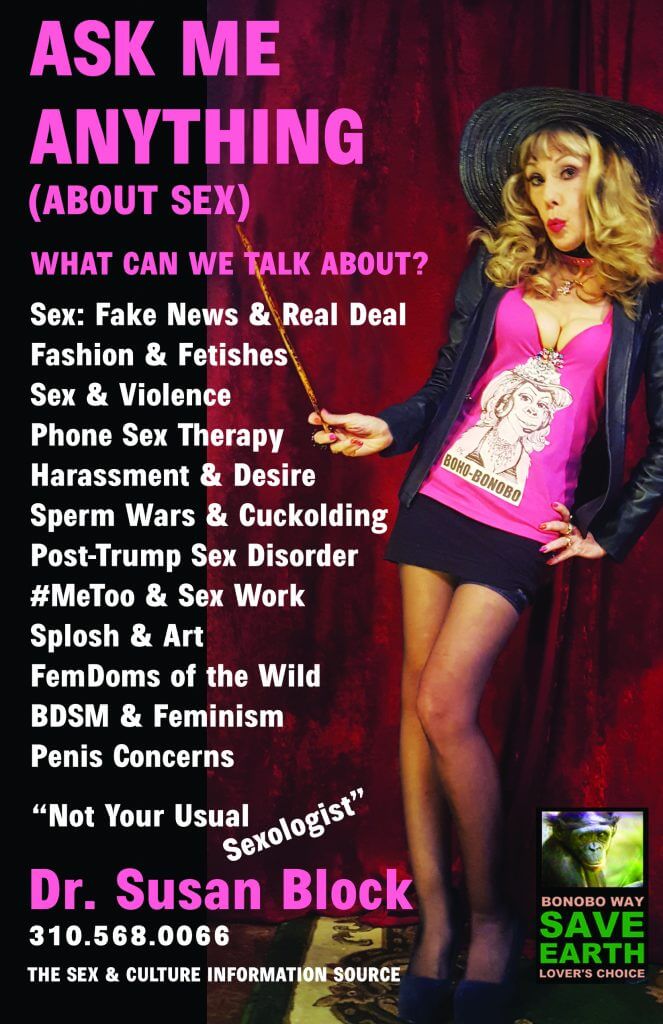 We are sex therapists with empowering experience, great libidos, fantastic imaginations and tremendous empathy. We provide the best "phone sex" and/or "sex therapy" you'll find on the web;  an elite, discreet, smart, compassionate, sex revolutionary and highly therapeutic approach to this most intimate of conversations.
Whether you need to ask a question, play out a fantasy, get help with a problem, explore a fetish, try guided masturbation, experience erotic hypnosis or just talk with someone about something you can't talk about with anyone else, you can talk to us.
You're not alone. We're here to help.
Call us at 213.291.9497.
Chasquido Aquí para Terapia Sexual Telefónica en español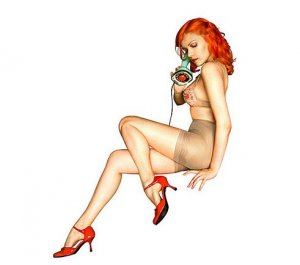 The Dr. Susan Block Institute
Established 1991
For more information, call our recorded line.
We're available 24/7, including all holidays.