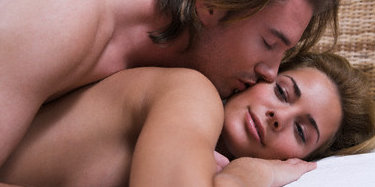 Need to Talk? Call Us Now:
213.291.9497
The Dr. Susan Block Institute takes an integrative approach to sexuality and sex therapy, utilizing a broad variety of conventional and revolutionary techniques and therapies to help our clients find and cultivate joy, love, sensuality, sensitivity, excitement, confidence, understanding, physical and emotional intimacy, orgasmic satisfaction, positive communication, fulfillment and peace.  Usually, we take a four-pronged approach to sex therapy, involving 1) confession, 2) analysis, 3) technique and 4) adventure.
Sexual Dysfunction
The Institute treats most so-called sexual "dysfunctions," such as low sexual desire, destructive sexual habits, sex "addiction" (which we don't support as a valid diagnosis, though we understand that many people in need of help describe themselves or their loved ones as "sex addicts"), premature ejaculation, erectile dysfunction,  sexual arousal disorders, difficulties achieving orgasm and other orgasm disorders, unwanted sexual fetishes, disturbing erotic fantasies, difficult-to-manage kinks, lack of sexual confidence, communication issues, dating anxiety, sexual obsession,  painful sex and sexual problems caused by stress, fatigue, change and other environmental, political, family and relationship factors. In addition, the Institute treats adults suffering from the lingering traumas and other effects of sexual assault, incest, childhood and religious abuse. Mid-life crises, infidelity, emotional affairs and empty-nest syndrome can also cause sexual problems, even "dysfunctions."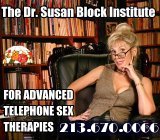 Erotic Enhancement
We also help individuals and couples, with no particular dysfunctions, to lead more stimulating, creative and rewarding sexual lives. Even among "normal," healthy people, at any stage of adulthood, sex can be a complicated subject. One person's turn-on can be another's turn-off, even if the two are in love. Career, family and relationship priorities often conflict. Infidelity, emotional affairs, mid-life crisis, empty nest syndrome can cause problems. Many sexual interests, such as the desire for multiple partners or the longing to play out certain fantasies, though not dysfunctional, can be problematic, often causing tremendous strife in otherwise ideal marriages. Many of our older clients (as well as those who "plan ahead") have greatly benefited from our Sexual Life Extension program. And then there's the challenge of making a good sex life even better: How to "spice things up" without messing up one's sexual "bread and butter."
Pleasure Sex Therapy
Institute Director Dr. Susan Block's world-renowned philosophy of ethical hedonism and the Bonobo Way of "peace through pleasure" principles are the foundation of the Institute's sex therapy system. This system utilizes in-depth Kinsey-style client interviews and analysis, cognitive behavioral therapy (CBT), fantasy roleplay, Masters & Johnson techniques, G-spot, P-spot and PC muscle exercises, fetish exploration systems, sexual confidence building, the "sperm wars" view of monogamy, "masturbation meditation," sensate focus touching, intercourse and outercourse, compassionate S/M and bondage play, issue-focused phone sex, transgender facilitation, erotic hypnosis and many other pleasure sex techniques that the Block Institute has used successfully to help thousands of men, women, couples and communities around the world to enhance and enjoy their sexuality in a multitude of traditional and innovative ways. This not only improves their sex lives, but almost inevitably has a positive, rejuvenating effect upon their general health, work, creativity, self-esteem, family and social relations and other aspects of everyday life.
The Therapists
In keeping with our eclectic approach to life and sex therapy, the therapists of the Institute specialize in a wide variety of areas of expertise, from sexologists like Dr. Susan Block to tantric sex practitioners, registered nurses, adult film stars, artists, educators, masseuses and sex toy specialists.
In addition to being a best-selling author, HBO personality, magna cum laude graduate of Yale University with a master's and doctorate in psychology from PWU and another doctorate of the arts honoris from the Institute for the Advanced Study of Human Sexuality (IASHS), Dr. Block is a professional member of the American Association of Sexuality Educators, Counselors and Therapists (AASECT) and a member of the Society for the Scientific Study of Sexuality (SSSS).
Dr. Block also works with California-certified sex surrogates in a "triad" or team (therapist, surrogate, client) setting. In most states and provinces, "sex therapy" is not a separately licensed or regulated profession. Anyone can be a sex therapist. So it is especially important that the sex therapy client choose his or her therapist wisely.

Telephone Sex Therapy
For the privacy, discretion and convenience of our clients, at least the first three sex therapy sessions with the Block Institute are always conducted over the telephone. Dr. Block coined the term for this somewhat unconventional, but extremely effective practice, which she started in 1992, and has become extremely popular: Telephone Sex Therapy.
Many clients of the Institute find therapy by phone to be the best, most cost-effective as well as therapeutically valuable solution for their personal needs. Plus, our famous Sex Therapy Hotline is open 24/7, so you can literally call anytime you need to talk. Call 213.291.9497.
Therapy at The Institute
In-person therapy and counseling sessions for individuals, couples and groups are conducted at the Block Institute's central location in our beautiful 14,000 square-foot facility, also housing Block Studios (producers of The Dr. Susan Block Show and Dr. Block's DVD Encyclopedia of Sex ) and Dr. Suzy's Speakeasy, in the soul of downtown LA's burgeoning art, fashion and financial district. To be eligible for in-person therapy, you must first have at least three telephone therapy sessions, and you must make an appointment at least one week in advance.
The Institute also offers Erotic Urban Retreats for Couples.
Personal Touch
You always speak to real live human being when you call the Dr. Susan Block Institute. Our Sex Therapy Hotline is open 24/7, so you can literally call anytime you need to talk. The therapy starts with our friendly receptionist who will help you to feel comfortable, answer any questions about our service that you might have, and direct your call to the best therapist for your needs.
If you've "never done anything like this" before, don't be embarrassed. We all need help with sex at one time or another. Even (and sometimes especially) world leaders do. Here at the Block Institute, we've helped thousands of top executives, movers and shakers on the international stage and high achieving professionals, not to mention lots of "little guys." You can talk about anything from business relationships to love affairs, fetishes to marriages, crossdressing to cuckoldry, fears to desires, fantasies to reality.
The Dr. Susan Block Institute
Established 1991
For more information, call our recorded line.
We're available 24/7, including all holidays.