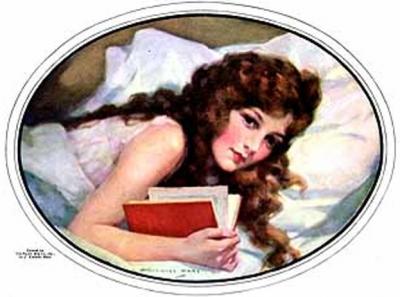 Looking for Some Answers to Your Sexuality Questions? Make The Phone Call that Could Change Your Life… Really! Call 213.291.9497
Good help is hard to come by, especially when it comes to female sexuality. Sexuality issues are rarely discussed, let alone understood, by traditional therapists, counselors and clergy who are not often equipped or willing to deal with sex questions or problems, outside of pat "sweep-it-under-the-rug" solutions.
Fear of sex, fear of the inner erotic woman, fear of social, family and religious criticism can have a devastating effect on a woman's physical, mental and spiritual well-being. Some sexual fears are based on facts, but millions of women around the world suffer under old myths and misinformation that can rob you not only of your personal satisfaction, but also your self-esteem, creativity, success, the pursuit of happiness and even love itself.
It's not easy when the erotic woman inside has to deal with the outside world's conventions of female, sexual discrimination. It's not easy balancing your own needs with the needs of those you love. It's not easy to find and cultivate what you desire. Sometimes you can use a little help…
Let Us Help You Now. Don't Let Another Minute Go By.
For almost two decades, the Dr. Susan Block Institute for the Erotic Arts & Sciences has been helping women, as well as men, couples and groups, to explore their sexuality, conquer their fears and attain their desires.
Susan M. Block, Ph.D., director of the Institute, is an internationally renowned best-selling author, HBO personality, talk radio host, magna cum laude graduate of Yale University with a doctorate in psychology, and a professional member of the American Association of Sexuality Educators, Counselors and Therapists (AASECT), with one of the largest private and diverse sex therapy practices in the world.
Dr. Block has put together a fantastic international team of dedicated, creative and caring men and women with different areas of expertise who can guide or assist you in almost all aspects of sexuality. We can help you with anything from simple sex questions to complex issues to the more fun and exciting explorations of fantasy and role-playing with our male or female therapists. And we're always here for you 24/7, 365 days a year. You can call us anytime you need to talk.
We're As Close As Your Phone. That's Pretty Close! Call Us Now: 213.291.9497
The Block Institute is the leader in sex therapy for women over the phone. Some of our senior therapists have been researching, counseling and writing about women's sexual issues for over three decades. With our experience, expertise, insight, creativity, openness, passion and compassion, we can help you to have an exciting and satisfying sex life, increase your self-esteem, guide you toward understanding and dealing with your own as well as your partner's sexuality, enhance your erotic empowerment, explore your forbidden fantasies, improve your erotic technique and seductive style, reduce stress, cope with your or your partner's fetishes or personal memories, overcome religious or familial oppression, as well as energize your entire life. We'll help you open the doors to better orgasms – or first orgasms – as well as higher love, greater success and deeper joy.
Many reactionary cultures around the world are trying to repress the modern explosion in positive, fact-based sex information for women. But we believe it's too late: The Pussycat is out of the bag! Women are sexual beings. Men aren't the only ones with sex drives, though a woman's needs can be more subtle and complex. This is why women often need to *learn* how to have an orgasm, something almost all men can do without instruction. And there are many other things women need to learn about our sexual bodies, minds and souls. The School of Life teaches you much of what you need to know, but sometimes you benefit greatly with a little help from an expert.
Never Done Anything Like This Before?
One of the benefits of talking to a therapist, instead of a friend or relative, is that friends and relatives, no matter how much they love you, tend to have a personal agenda with regard to you. Sometimes they have that agenda because they love you and want you to *be* a certain way. Thus you tend to censor what you say to a friend or relative because you care what they think of you. You're worried more about how they judge you than really getting the help you need.
You might feel freer talking to someone who doesn't know you so well, maybe someone you've just met at a bar or in the gym. But then, you have to wonder, are they really listening to you, or just waiting for their turn to talk?
The therapists at the Block Institute will not judge you. And we will really listen and respond according to your needs, using a powerful array of techniques (traditional, non-traditional and innovative) to break through walls of fear, repression and misinformation. We take a holistic approach and, depending on the client, use Kinsey-style questions and analysis, fantasy role-play, Kegel muscle exercises, Tantric breathing techniques, G-spot female ejaculation tips, fetish exploration, sexual confidence building, masturbation meditation, sensate focus exercises, intercourse and outercourse, issue-focused phone sex, erotic hypnosis, sex toy play and many other pleasure sex techniques which are not only pleasurable, but almost inevitably have a positive, rejuvenating effect upon your sexual health, as well as your general health, work, creativity, self-esteem, family and social relations and other aspects of life.
Our therapists excel in a wide variety of fields. Our on-duty staff will help you to select the therapist most suited to your personal needs. Above all, we are real human beings, and we're here to help you. Of course, your complete privacy and confidentiality is absolutely guaranteed. You can talk with us about things you can't talk about with anyone else. You'll soon find that this can open new doors for you. It can change your life for the better.
The Dr. Susan Block Institute
Established 1991
For more information, call our recorded line.
We're available 24/7, including all holidays.