Webcam Sex Therapy
Want to see your sex therapist? Want them to see you? Webcam Sex Therapy is great for exhibitionists and voyeurs.
Live out your wildest desires with your sex therapist. Explore your fantasies and fetishes in the safety and privacy of your home, work, or play stations.
For more information, call us 24/7 at 213.291.9497
How Does It Work?
You will access the meeting via a weblink and see your therapist on camera, and they will see you. 
You can also choose to stay off-camera but still see your therapist.
How Much Does It Cost?
The cost of Webcam Sex Therapy is $4.50/minute with a 12-minute minimum.
Call 213.291.9497 anytime (we're 24 hours,) to see who is online, and be connected to one of our Webcam Sex Therapists.
Want to See Dr. Suzy?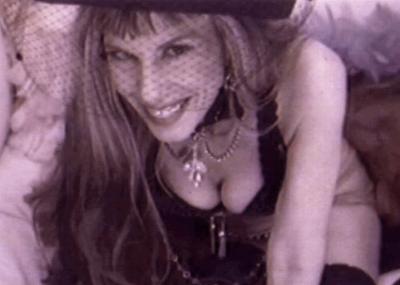 Dr. Suzy does not do individual webcam sessions, only phone sessions.
You can view throwbacks of Dr. Suzy's show at DrSuzy.TV; and Dr. Suzy currently hosts a weekly broadcast radio show, FDR Radio.
FDR Radio airs every Saturday night at 9:o0 p.m. PST/12:00 a.m. EST on the Callin platform.

Do You Want to be a Webcam Sex Therapist with the Dr. Susan Block Institute?
The Institute is always looking for open-minded individuals–especially women–who share our passion for helping people explore their sexuality. You must be smart, sexy, attractive, engaging, open-minded, and responsive. You must also have your own webcam, a fast Internet connection, and privacy. Call 213.291.9497 for an application and more information.
The Dr. Susan Block Institute
Established 1991
For more information, call our recorded line.
We're available 24/7, including all holidays.