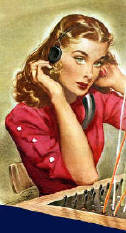 Dr. Susan Block's rates for telephone sex therapy, life coaching by phone and relationship counseling by phone are $225 per hour. Some of our celebrity phone sex therapists are the same rate. Most of our other therapists are $210 per hour.
Since many of our clients do not wish to speak for a full hour, for financial reasons or time constraints, we also charge by the minute. So that's $3.75 per minute to talk with Dr. Block, and $3.50 per minute for one of our other therapists; the minimum session being $42 for 12 minutes.
Our new Webcam Sex Therapy service is $5 per minute, also with a 12-minute minimum.
You can charge your sessions to any major credit card or use checks-by-phone. For more information, call and one of our staff members will be happy to help you.
You only have to go through credit card or checks-by-phone processing one time. Once you are a private client of the Institute, and you identify yourself when you call, we will put you through to the therapist of your choice right away.
When speaking to any Block Institute therapist, your privacy and confidentiality regarding your financial information, as well as everything else you talk to us about, is absolutely guaranteed.
You may want to talk about several different subjects in one session. You may want to discuss some serious sexual issues in your life as well as enjoy a hot phone sex fantasy. That's fine. There are no limits on what you discuss or how you and your therapist talk in your private telephone session. Not all of our therapists can handle every kind of subject, of course, but we have a large international therapy team working with the Institute, and we can always find a therapist suited to your specific needs and desires.
And yes, you can masturbate, if you want, during telephone sex therapy sessions. And no, there is no other phone sex or phone therapy service quite like ours.
Call us at 213.291.9497.