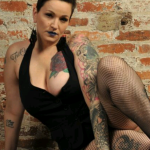 Selena White
Hello, I'm Selena.
Have a fantasy on your mind?
Want to talk to someone about your taboo fetish?
Whether you need a mommy, are a sissy, curious about cuckolding, or something else…
I'm available to talk about anything.
Webcam available!
---
Call anytime to speak with Selena or any of our therapists 
Call the Dr. Susan Block Institute 24/7, including throughout the holiday season.