Powerhouse Academic Publisher WILEY-BLACKWELL releases the new
International Encyclopedia of Human Sexuality
with sex expert Dr. Susan Block contributing articles in
Fetish, Phone Sex, Cuckolding, Spanking & Striptease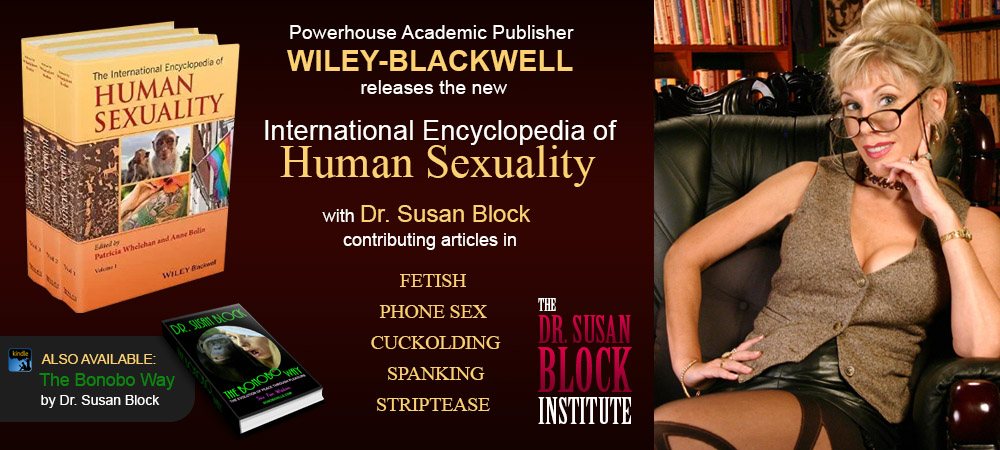 Los Angeles, California: May 21, 2015—The Dr. Susan Block Institute is proud to announce that its director, Susan M. Block, Ph.D., is among the top contributors to a historic work on sex and culture that sets a new standard in knowledge-based academic publishing: The Wiley-Blackwell International Encyclopedia of Human Sexuality.
Like the Wiley-Blackwell International Encyclopedias of Human Evolution, Health, Political Thought, Literature, Sociology, Social and Political Movements, Globalization and many more, the new Human Sexuality Encyclopedia is a "comprehensive A-Z reference" that will be utilized in schools, universities, libraries, research centers and other learning institutions around the world. An online version of the Encyclopedia is available, as well as the three-volume print set.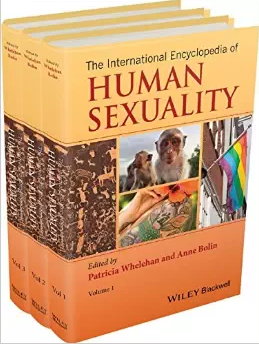 Edited by distinguished Professors of Anthropology, Patricia Whelehan and Anne Bolin, with contributions from an international team of top scholars and practitioners, the Encyclopedia of Human Sexuality contains "over 500 entries that define sexuality from a broad biocultural perspective and show the diversity of human sexual behavior and belief systems… ranging from short definitions of scientific, clinical, cultural, and colloquial terms to extended explorations of major concepts…[covering] 13 key areas of content, from clinical medicine and body modification to the language of sexuality and the history of sexology."
Dr. Susan Block wrote three of the Human Sexuality Encyclopedia's "extended explorations" on "Sexual Fetishes," "Phone Sex" and "Striptease." She also wrote two shorter entries on "Spanking" and "Cuckolding."
"These subjects are close to my heart and work as a sex therapist," says Dr. Block, a graduate of Yale University with a Ph.D. from the Institute for the Advanced Study of Human Sexuality. "They're rarely defined in an academic framework, so I'm honored to be able to present them to students, scholars and researchers in this great compilation. Sex education takes a leap forward with the publication of the Wiley-Blackwell Encyclopedia."
Susan M. Block, Ph.D., a.k.a. "Dr. Suzy," best-known for her groundbreaking HBO specials, is a leading international champion of sexual freedom and sex education, as well as a pioneering advocate for the preservation of the inspirational and highly endangered bonobos. An award-winning author, her latest, highly acclaimed book is The Bonobo Way: The Evolution of Peace through Pleasure. Every Saturday night, she hosts The Dr. Susan Block Show live, and she is the founder of the new social media site Bonoboville.com, as well as one of the founders of Sex Week at Yale in 2002.But she'll never quit her "day job" as a sex therapist in private practice. As director of the Dr. Susan Block Institute for the Erotic Arts & Sciences, she is advisor, educator and therapist to thousands of men, women and couples around the world, from the CEOs of Silicon Valley to the sheiks of Riyadh, Hollywood stars, Washington politicians and the folks-next-door, helping people to express, explore, enjoy and take responsibility for their sexual lives.
###
Tired of conventional sexuality experts? Dr. Block is available for comment or interview by contacting:
David L. Rossi    
Phone: 626.461.5950  
Email: [email protected]
https://drsusanblockinstitute.com
http://thebonoboway.com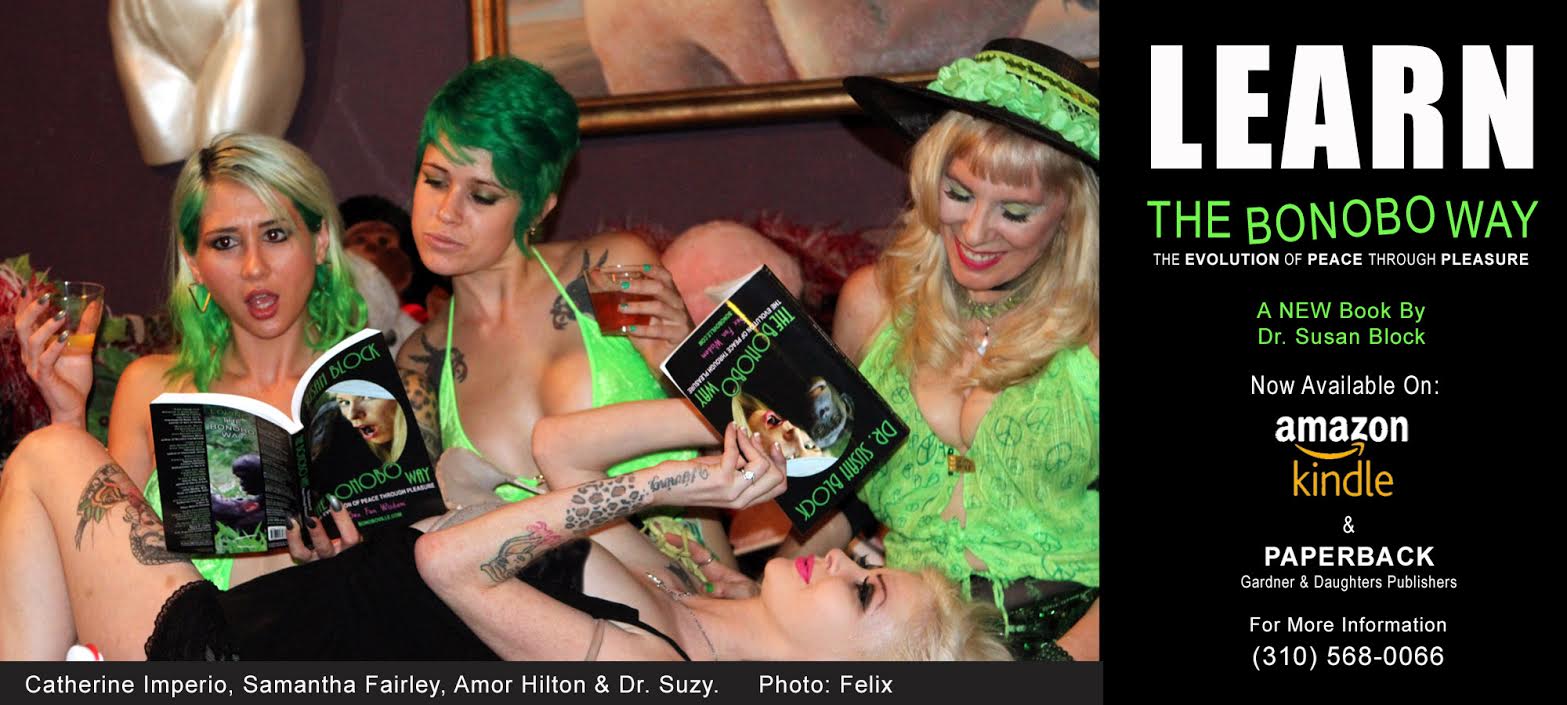 The Dr. Susan Block Institute
Established 1991
For more information, call our recorded line.
We're available 24/7, including all holidays.