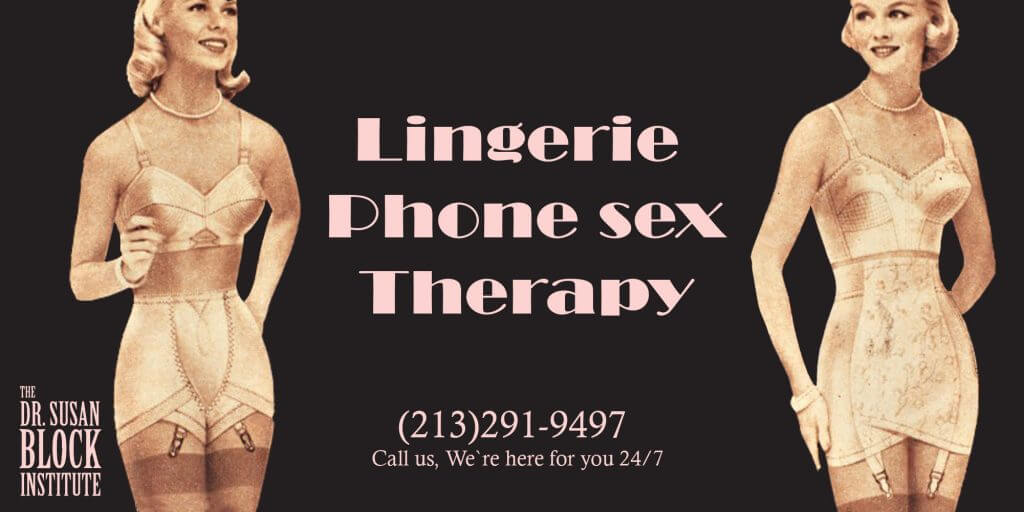 Love lingerie?
Like sexy panties, stockings, garter belts, bras, old-fashioned girdles or pantyhose?
Whether you've got a full-blown lingerie "fetish" or just an erotic interest, whether you love to look at your lovers in lingerie, feel the sensuous material, smell it or wear it yourself, you can talk about it with the lingerie-loving Therapists Without Borders of the Dr. Susan Block Institute anytime 24/7.
And yes, of course, you can masturbate, if you want, during sessions. And no, there is no sex therapy center or phone sex service quite like ours.
Call us anytime: 213-291-9497.