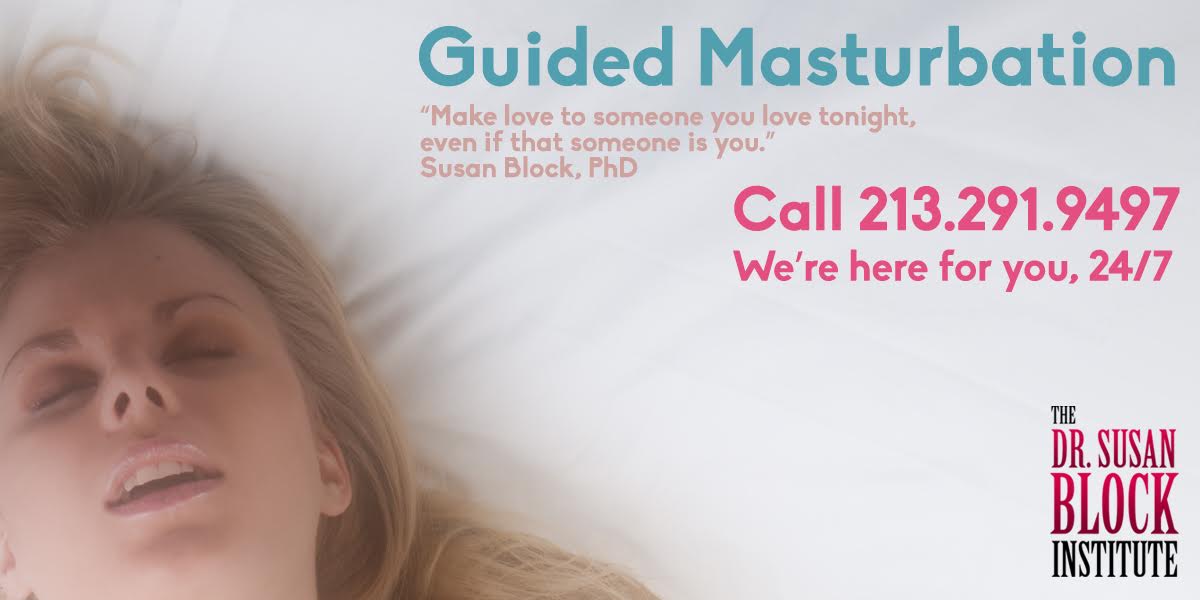 Call Us Now:
213.291.9497
"Make love to someone you love tonight, even if that someone is you."
Susan Block, PhD

Masturbation is the most primary activity of our sexual lives. Yet it is shrouded in secrecy and shame. There are many reasons to masturbate, and not just in the merry Masturbation Month of May. Here are eight of them.
 Guided Masturbation Phone Sex Therapy with the Block Institute incorporates various techniques such as erotic hypnosis, deep relaxation, tantric breathing and fantasy roleplay to help you to achieve stronger orgasms, last longer, become a better lover, get to know your body, break through hangups and inhibitions, enter a special fantasy or fetish world, and/or experience a state of higher arousal and deeper relaxation than you've ever experienced before.
Go on a very personalized body-and-mind trip, an erotic adventure into self-love via Guided Masturbation with the Dr. Susan Block Institute.
We use Guided Masturbation to unlock many positive aspects of our sexuality, as well as to cope with and control negative aspects.
Let Your Fingers Do the Walking as We Do the Talking…
To talk to one of our many expert Masturbation Guides, Call The Dr. Susan Block Institute Anytime at 213.291.9497.
Click Here for More Info About the Merry Masturbation Month of May
"If God had intended us not to masturbate, S/he would have made our arms shorter."
George Carlin
The Dr. Susan Block Institute
Established 1991
For more information, call our recorded line.
We're available 24/7, including all holidays.