With Dr. Susan Block
WHY DO YOU LOVE FEET?
Let's Talk About Your Foot Fetish
Call The Foot Sex Therapists of
The Dr. Susan Block Institute
Phone Sex Therapists & WebCam Sex Therapists
Practicing Our Unique Technique of Foot Fetish Phone Sex Therapy, including Foot Play Philosophy, Podophiliac Psychology, Foot Fetishism, Foot Hedonism, Foot Worship, Foot Fantasy, Boots, High Heels, Nylons, Pantyhose, Stockings, Fishnets, Dominance & Submission, Foot Tickling, Foot Bondage, Toe Sucking, Arch Sniffing, Sole Licking, Giantess, Crush, Squish, Trampling, Foot Cuckolding, Foot Massage, Shrimping Cocktails, Grape Stomping, Tequila Toe Shots, French Pedicures & Footsie
Call
We're Just a Phone Call Away Right Now or Anytime.
We're Always Here For You 24/7.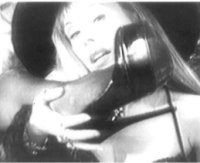 Learn to seduce your lover "feet first" !
Explore the sexual nature of feet and foot fetishism
Learn the nature of your particular fetish for feet, toes, arches, ankle, legs, stockings, pantyhose, nylons, fishnets, shoes or boots.
Develop Foot Fetish Coping Mechanisms
Learn how to enjoy your foot fetish with your partner
Discover the pleasure of giving and receiving "toegasms"
Even if you don't have a foot fetish, you'll love our philosophy of feet!
Read Feet: A Love Story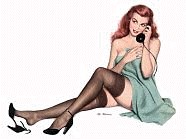 Wanna Play Footsie? Call
Want to See Our Best-Selling FOOT FETISH PRIMER on DVD, Download or Stream? Ask For It When You Call . Call Now!