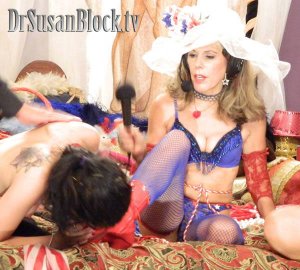 Call Us Now:
213.291.9497
Do you like sexy boots?  Do you lust for a lady in shiny, spike-heeled latex thigh-highs?  Or do you prefer to worship a mistress' feet in deliciously strong-smelling leather boots?  Maybe you'd prefer a hot master in cowboy boots or tough, scuffed army boots.  Would you rather wear the boots yourself, or do you want to be "forced" to spit-shine those boots and play with them—or let them play with you—in other kinky ways?  Do you ever find yourself going under the sexual spell of a pair of sexy boots?
Whatever your personal interest, fantasy, question or desire, our Boot Fetish Phone Sex Therapists have got "boots on the ground" and we're here to help you talk about, understand, explore, cope with—and indulge in—your fantasies as well as deal with your reality.  For information, call 213.291.9497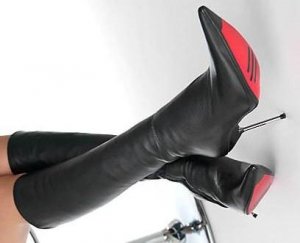 Perhaps you like a bit of pain with your pleasure.  As Nancy Sinatra sang, "These boots are made for walking, and that's just what they'll do. One of these days, these boots are gonna walk all over you!"  Do you like when sexy boots step on you or even kick you when you're down?   Maybe you just like to rub yourself against the instep, take the heel anally or ride the toe of that sexy boot into boot fetish ecstasy.
To talk to a Boot Fetish Phone Sex Therapist with the Dr. Susan Block Institute right now, call 213.291.9497.
The Dr. Susan Block Institute
Established 1991
For more information, call our recorded line.
We're available 24/7, including all holidays.