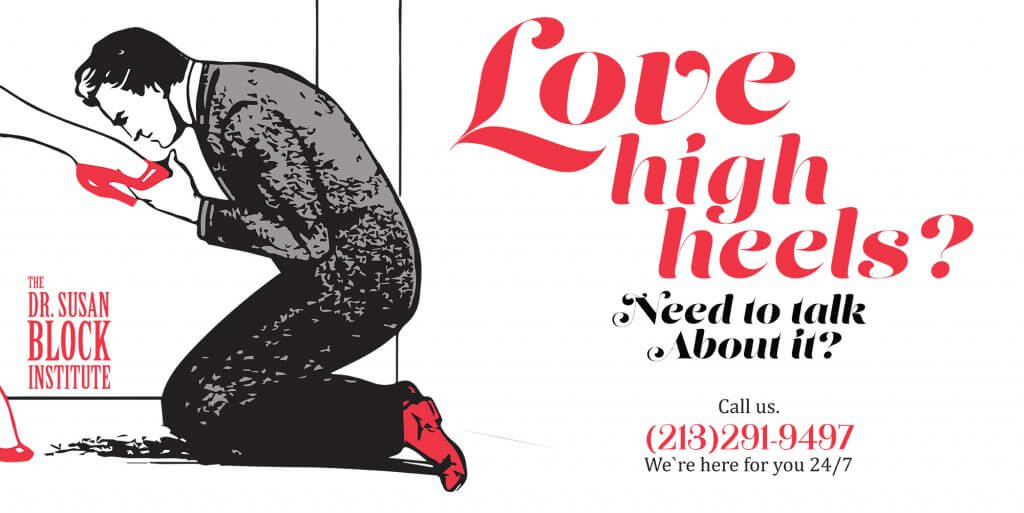 Call Us Now:
213.291.9497
Looking for High Heel Heaven? You've come to the right place…
Do high heels get you hot?  Does your temperature rise when a sexy vixen approaches you in 5-inch stilettos?  Then again, maybe you prefer classic pumps or skyscraper sandals.  Do you love it when your lover keeps her heels on during sex?  Then again, perhaps you like to wear the heels yourself as you strut like a diva on the catwalk… Or do you have such a strong high heel fetish that you'd almost rather kiss, worship and play with the shoes themselves—with or without anybody wearing them?  Whatever your personal fetish or fashion preference, our High Heeled Phone Sex Therapists are here to help anytime you need to talk, 24 hours a day, every day. For information, call 213.291.9497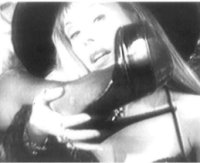 What is it about high heels that drive you wild?  Is it the shape of the shoe that excites you, its striking, curvaceous form?  Is it the heel itself with a seductive spike, erect and titillating?  Is it the way a pair of heels set off a womanly figure that makes your heart start to race? Do you prefer petite feet in Cinderella heels, or do you like a large pair of platform pumps towering over you like a monument to your desires?    Do you feel that if "the clothes make the man, the shoe makes the woman?"    Ever notice how a woman in a pair of classic pumps radiates style and confidence whether she's flaunting power plays in the boardroom or bending over backwards in the bedroom?  Maybe you'd even like to hump her pumps…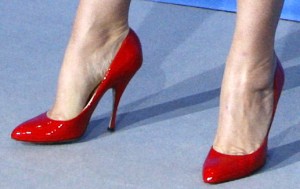 Or would you rather kick classic to the curb and go for a long, tall pair of hooker heels (aka, stripper shoes)?  Or do you long to throw convention to the wind and rock those heels yourself?  Maybe you need a high-heeled mistress to "make" you wear high heels for her.  Perhaps you'd like her to walk all over you, tease and do kinky things to you with different parts of those high heels—from pointed toe to dagger stiletto.  Or would you rather dominate some sweet, vulnerable hottie in those teetering, fragile high heels?  Do you love to inhale the aromatic combination of foot smell and fine shoe leather?  Do you have difficulty communicating about your high-heeled desires with your partner or potential partners? Do you feel shame or anxiety over your shoe fetish?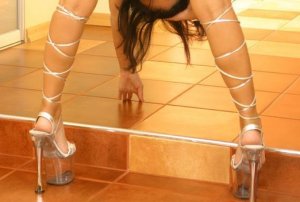 Whatever the nature of your interest in high heels, here at the Dr. Susan Block Institute for the Erotic Arts & Sciences, we "get it," and we're here to talk with you about your high heeled pleasures and problems, answer your questions, advise you on your fetishes, and roleplay your fantasies.  To enter High-Heeled Heaven or just talk to a High Heel Phone Sex Therapist right now, call 213.291.9497.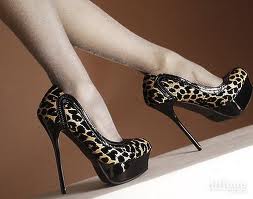 The Dr. Susan Block Institute
Established 1991
For more information, call our recorded line.
We're available 24/7, including all holidays.