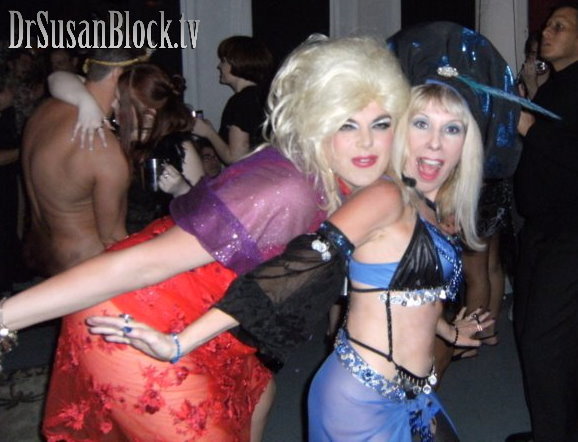 Call Us Now:
213.291.9497
Gentlemen: Do you like wearing women's clothing?
Do you get aroused, have fun or just feel comfortable wearing feminine lingerie, stockings, dresses, skirts, lacy or silky panties, bras, garter belts, wigs, high heels and/or makeup?
Do you crossdress openly or is it a big secret?
Would you like to share your secret crossdressing fantasies with someone–perhaps a lover, therapist, friend or  understanding stranger–with your complete confidentiality absolutely guaranteed?
Ladies: Did you find a lacy thong stashed in a hidden compartment of your husband's briefcase? Don't jump to conclusions.  They may not be another woman's–but his!
Do you want to learn more about why you (or your lover) enjoy crossdressing?  Would you like to find out where your transvestite or transsexual fetish or fantasies come from, or how you can best cope with your crossdressing desires?
Maybe it's time you call the world's foremost Crossdressing Phone Sex Therapy Specialists.  We're always here for you, anytime you need to talk, 24/7.  You can call us now at 213.291.9497.
Crossdressing is nothing new. From ancient Greek drama, which featured men in all the women's roles, to Victorian Bloomer Girls to modern drag queens, ever since men and women started wearing different clothes, they found excuses to wear each other's clothes. Currently, unlike men, women who wear "male" clothing have few social problems. Tomboys are accepted.  Sissies are not. Women wear pants and nobody even blinks, but when a man wears a skirt (unless perhaps, its a kilt), its usually a big deal.  It doesn't seem fair, but such are the decrees of socio-sexual fashion.
How does male crossdressing start?  Every crossdresser has a different story, but most begin their lifelong love affair with feminine apparel around early adolescence. The first glimmers of the fetish often revolve around Mama's sensual, forbidden panties  or nylons. Many teenage boys get aroused by touching or smelling Mom's or Sister's lingerie, usually hanging tantalizingly over a towel rack or lying nestled in a hamper. Crossdressers take this common interest a step further by actually trying it on.
Some say the desire to crossdress starts as a sort of security blanket when a boy seeks comfort in Mom's clothing to escape a harsh or absent Dad.  If he's caught in the act, he's often humiliated which makes him feel guilty, but enhances the excitement of crossdressing. Some say crossdressing is partly genetic. Regardless of the cause, most experts agree that the desire to crossdress is not something someone can simply eliminate, even with therapy, especially if it's been going on since childhood.
What do men feel when they crossdress? Many thoughts, feelings, sensations, desires and fantasies may course through their veins and penetrate their brains as they wear feminine clothing.  They might feel it's exciting, relaxing (even tranquilizing), mystical, dangerous, taboo, irreverent, erotic and more. Some really want to be women (and may eventually become transsexuals). Some are gay.  But most are straight or bisexual. Many say they feel that deep inside, they are lesbians. Some might have trouble connecting with women, so they dress up so they can be the kind of lady they'd like to go out with, but can't find. Then there's James, a retired judge (male), who just married Sharon, an attorney (female).  It was a beautiful crossdressed wedding: James wore a full-length bridal gown, and Sharon wore a top hat and tuxedo.
Why is it that so many closet crossdressers are judges, fire fighters, construction workers, police officers, attorneys, and CEOs?    Usually, they're overcompensating or trying to *disguise* their feminine desires by working in a field that's traditionally ultra-male. Many feel that ladies are pampered.  Whether that's accurate is irrelevant. The fact is when these men crossdress, they feel pampered. They forget the manly stresses of the board room, fire station or construction site, and simply relax and have fun.  It's ironic that when most women want to relax, they take off their high heels and garters, and put on a T-shirt and shorts.  The fact that some men get comfortable by taking off their jeans and putting on a corset is one of the great paradoxical joys of crossdressing.
There is nothing ethically "wrong" with crossdressing, thought many people, societies and religions maintain that its wrong.  The biggest problems arise when, because of these social pressures to conform, crossdressers feel they must stay in the closet, which most do.  Many lifelong crossdressers have girlfriends, or even wives of many years they wouldn't dream of telling about their undercover fashion passion.  Their desire for secrecy is understandable, since the potential for stinging rejection or worse is immense.
Your secrets are safe with us, and your confidentiality is absolutely guaranteed.  Anytime you need to talk, 24 hours a day, the world-famous telephone sex therapists of the Dr. Susan Block Institute for the Erotic Arts & Sciences are just a phone call away. You may talk with a male, female or shemale therapist.  For more information, call 213.291.9497.
Though we completely understand and honor the need that most crossdressers have for complete secrecy, there's no doubt that most crossdressers are happier and healthier–and less likely to get into trouble–if they can share their fetish with someone they are close to.  If you are a crossdresser and you want to open up to a partner, we can help you turn this exciting thought into a reality.
We also understand that some wives might have a tough time coping with the revelation of their husbands' crossdressing. Though transvestitism itself is very difficult to stop, with a little knowledge and a lot of love, wives have been known to change how they deal with their husbands' fetish. Usually this requires modification on the husband's part as well, not necessarily of the crossdressing itself, but of some other aspect of his behavior toward his wife.  Keep in mind that though some women are horrified to discover their husband is crossdressing, some not only tolerate it, they love it.  You may, despite your assumptions, find that you enjoy it too.  And hey, if your sizes aren't too different, you two can trade panties!
Whether you need serious crossdressing therapy, guided masturbation, erotic hypnosis, knowledgeable advice, counseling, help with a problem or just a hot phone sex therapy experience, call us at 213.291.9497.
The Dr. Susan Block Institute
Established 1991
For more information, call our recorded line.
We're available 24/7, including all holidays.