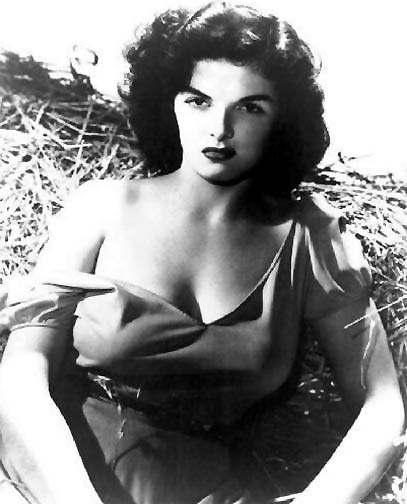 Call 213.291.9497

What is it about a pair of beautiful breasts that makes most men and a lot of women go gaga with desire?
Many an otherwise reasonable gentleman's life virtually revolves around his pursuit of the perfect breasts (big or small, but usually big)…the supreme bazoombahs!  Gazangas!  Tatas!  Mammas!  The typical "breast man" will probably snort with denial if anyone suggests that his intense interest in a lady's ample mammaries have anything to do with his desire to suckle up to Mama, but what does he know?  After all, the glorification of the female breast as a sex symbol, as opposed to a maternal image, is so pervasive in the West, especially in America, most of us forget that boobs are not genitalia.
Indeed, the most acceptable all-American fetish is the one so many good old boys have for ladies' chests.  Though for some men, the adoration of the feminine bust is nothing less than the Holy Grail, it is, of course, a fetish, along the same lines as a foot or bun fetish, since the female rack is no more involved with sexual reproduction than the feet or buns.  Breasts are far more essential to nurturing than to sexual intercourse. And therein lays the infantile origin of the breast fetish.  That deep need we all have for deep nurturance.  Sustenance.  Comfort.  Food.  The breast is food, after all.  It is that unique part of a lady's body that actually creates food—the ultimate comfort food—the milk of life and love…and fetishes.  Mmmmm….No wonder nipples are so suckable, even for grown-ups with no serious "Mommy issues"!
So what do you like about breasts (everything)?  Hard nipples? Mesmerizing areolas? Do you prefer a nice, soft, squeezable, all-natural bosom?  Or do you go for surgically enhanced "porn star boobs"?  Do you like them small, medium or large? How about XXXtra large?  Are you more turned on by bare breasts, or boobies in bras? Or do you just love the slow sensuous reveal, the tease of the striptease?  How about devastating cleavage? Pierced nipples? Lactating moo-moos? Wet T-shirt? Tied up torpedoes? Bouncing bazooms? Teenage Lewinskies or a mature MiLF's mamaloogas? Girlfriend goombas? Do you like perky titties that seem to reach for the sky or flapdoodle boobies that swing back and forth like baby seals at play?
When you encounter a "nice pair," what do you like to do with them?  Cuddle, suckle, tweak or kiss? Do you long to rest your weary head against a sumptuous dairy pillow?  Would you rather worship a set of sexy  breasts or slap them (consensually, of course)?  Do you enjoy intermammary intercourse, or as the Latins call it, coitus a mammalia, the act of ejaculating between the boobs?  The lady generally leans backward as the gentleman places his penis between her jugs and thrusts, the lady controlling the pressure by pushing her soft mounds together, squeezing his shaft until he gives her a  "pearl necklace."  Or do you just like to watch a busty lady show off her assets?
One of the most famous American breast fetishists was the notably eccentric, hugely wealthy Howard Hughes. Hughes was an only child and very attached to his doting mama Allene who died when he was sixteen (fertile ground for mother issues and a breast fetish).  Hughes used his extensive power and money to seduce hundreds of big-busted showgirls and movie stars, including the famously voluptuous Jane Russell (pictured above in Outlaw), in his passionate search for the perfect pillowy bosom against which to rest his weary, mother-issue-ridden head.  After viewing rushes of Russell in Macao, Hughes wrote a three-page memo detailing what kind of bra she should wear to enhance her sumptuous bazooms.
Send us a memo on the perfect pair for you, and give us a call anytime for webcam, sext or phone sex therapy.  Whether you need help with a serious sexual problem or you'd just like to roleplay a fantasy, we're here for you, anytime you need to talk (or webcam) 24/7.  Whatever your pleasure or concern, if you need to talk about it, you can call the breast fetish specialist  sex therapists of the Dr. Susan Block Institute at 213.291.9497.
The Dr. Susan Block Institute
Established 1991
For more information, call our recorded line.
We're available 24/7, including all holidays.