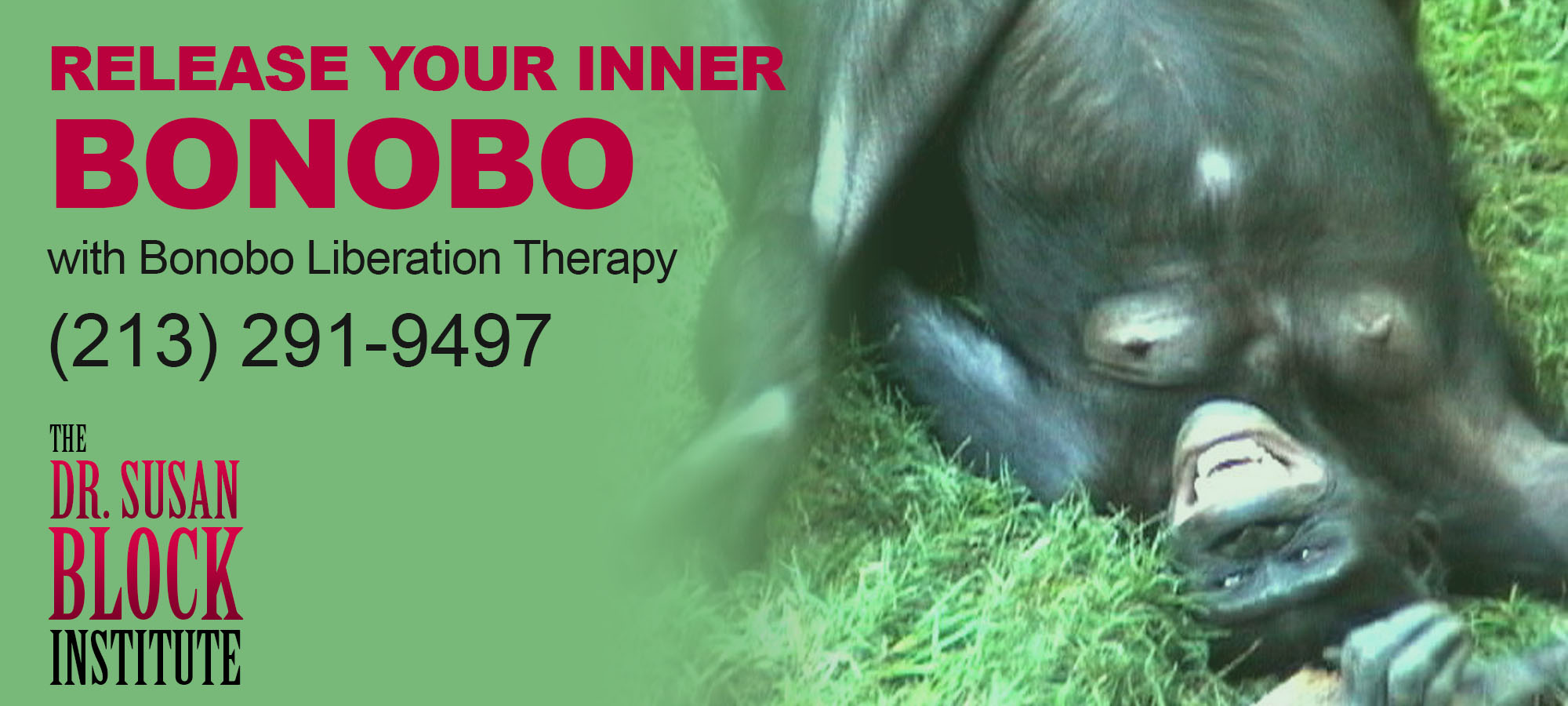 Based on The Bonobo Way of Peace through Pleasure
Dare to Free Your Inner Bonobo & Be All You Can Be!
Call 213.291.9497
 People are going bonobos.  It sounds like a hot new dance and, in a way, it is.  But if you don't know a bonobo from a banana, you really should read Dr. Block's new book The Bonobo Way to learn the basics about our "Make Love Not War" Great Ape close cousins who swing through the trees as well as with each other.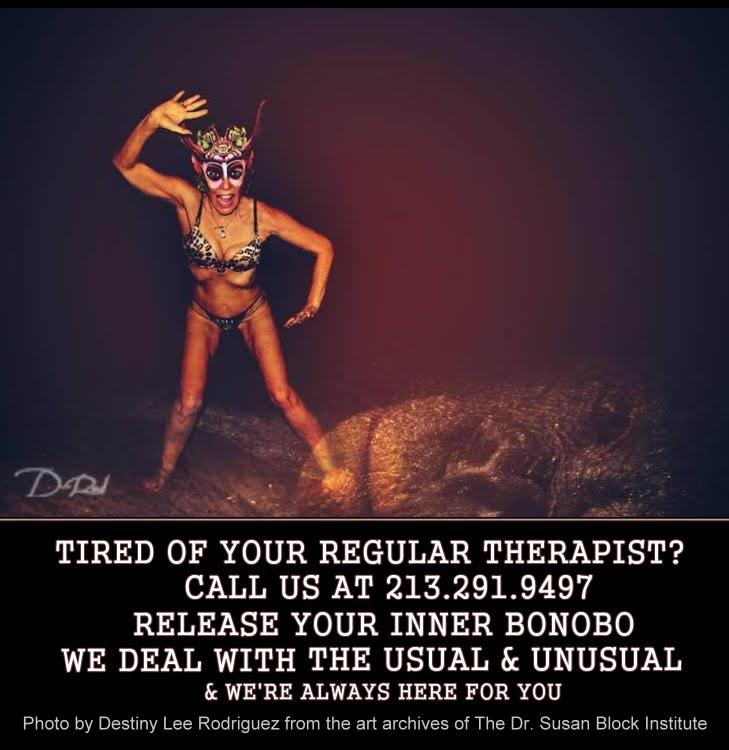 Then, when you're ready to liberate your inner bonobo and be all you can be—in the bedroom and everywhere else—call the therapists of the Dr. Susan Block Institute at 626-461-5950.
 The Dr. Susan Block Institute and Block Bonobo Foundation are dedicated to protecting, promoting and researching bonobo chimpanzees, as well as educating people in The Bonobo Way; that is, how these great apes use sex to maintain peace, playfulness and gender equality in their societies, and how we can learn something from them about sex, love and peace on earth.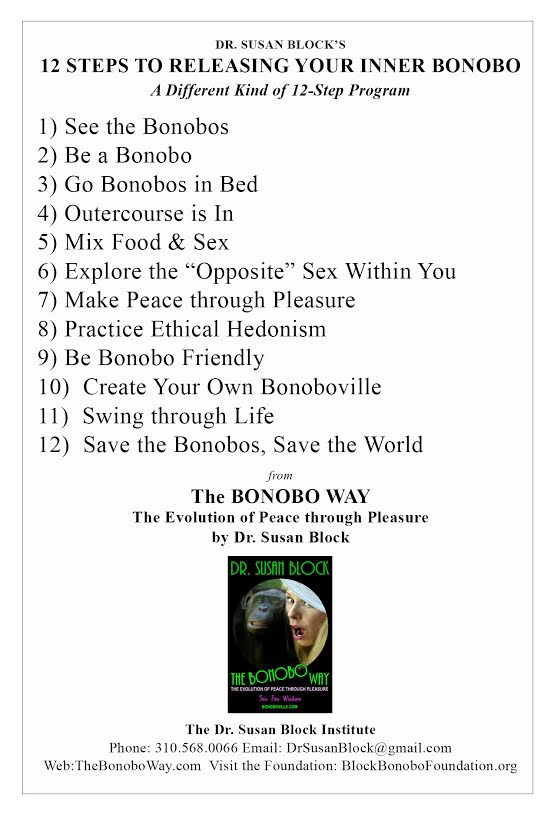 Whether or not you liberate your inner bonobo, we urge you to help save the real bonobos in the rainforest from imminent extinction.  Here are some places where you can donate:
Lola ya Bonobo
Bonobo Conservation Initiative
The Great Ape Trust
Block Bonobo Foundation
The BONOBO WAY
Peace through Pleasure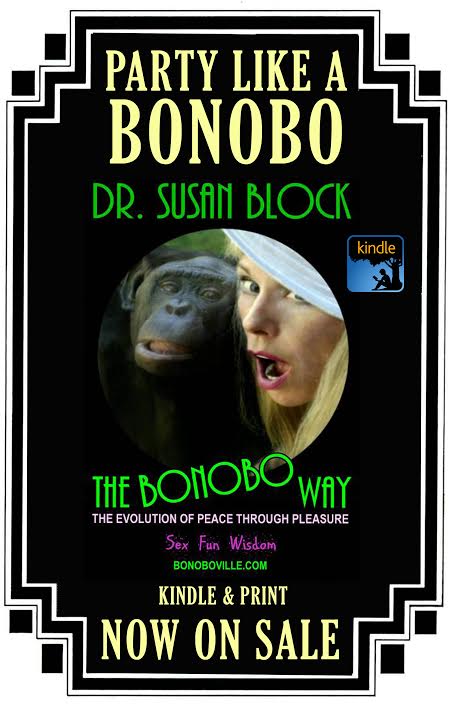 The Dr. Susan Block Institute
Established 1991
For more information, call our recorded line.
We're available 24/7, including all holidays.