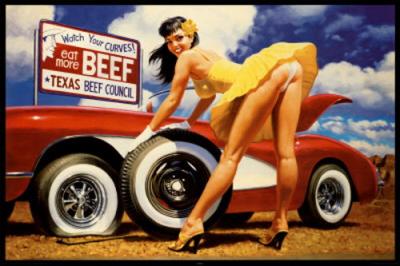 Call Us Now:
213.291.9497
What can be a fetish? Just about anything. But not just anything.
A sexual fetish is a profound erotic desire for something; it could be a boot, a breast or a burqa. One could also have a fetish for an activity, such as watching, being watched, spanking or being spanked. One can even have a fetish for a concept, like fame, or a feeling, like love. Whatever the sexual fetish object, the fetishist invests in it great sexual power.
What do you think of when you hear the word "fetish" ? What images come to your mind? Do you have a fetish? Do you know someone who does? Do you enjoy your fetish, or do you have problems with it, or maybe a little bit of both?
No matter how "out-there" your particular fetish may seem to be, chances are that it's far more commonplace than you think. From high heels to hamburgers, from angora to airplanes, from money to mortuaries, all fetishes are welcome here at the Dr. Susan Block Institute, at least in terms of talking about them. We can even help you to keep your fetish "under control" with our uniquely effective Fetish Coping Techniques
Read Dr. Block's entry on Fetish in the Wiley-Blackwell International Encyclopedia of Human Sexuality
Need to talk to someone about something you can't talk about with anyone else?
You can talk to us.
Anytime you need to talk, 24 hours a day, the world-famous telephone sex therapists of the Dr. Susan Block Institute for the Erotic Arts & Sciences are just a phone call away, and you can call us at 213.291.9497.
The Dr. Susan Block Institute
Established 1991
For more information, call our recorded line.
We're available 24/7, including all holidays.