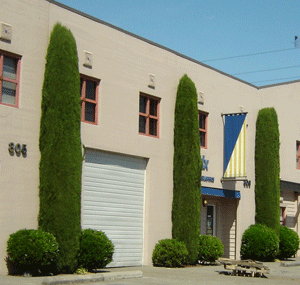 Call 213.291.9497

Do penises turn you on? (It's okay, you can admit it… to us.) Do you find yourself thinking about, visualizing, or  fantasizing about them (or one in particular), either a lot, or just a little? Maybe you spend time seeking out the male member in online or other forms of pornography. Maybe you're considering having a physical, sexual encounter with one in real life (and we don't mean just your own). Maybe you already have. Maybe it was recently, maybe it was from long ago… perhaps in your childhood, be it friendly or sensual, and now you're thinking about it again.  Maybe you're considering looking but not touching…or maybe more.
Attraction by a male to the penis of another male is quite common, and comes in an amazing number of variations. It could be just in the context of women; perhaps the idea of a threesome with a hot girl and another guy turns you on. You may have a cuckolding fantasy or a desire to be humiliated.  Maybe you like to watch women, but find lesbian porn a little boring.  You'd rather see the woman having sex with a guy… yep, there's that penis.  That doesn't make you weird or gay or even necessarily bi.  Not that there's anything wrong with being gay or bi, but lots of straight men are turned on by looking at cocks. One reason that straight male/female porn is the most popular form for straight guys to watch is that most straight guys enjoy watching a hot woman having sex with a well-hung dude.  And the dude himself usually isn't all that important.  It's the penis.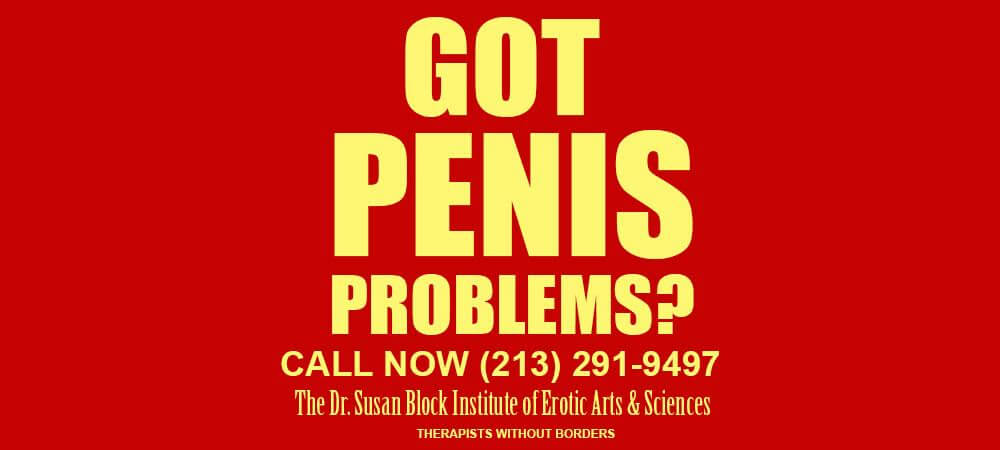 You might be more turned on when this penis is very large and super hard, attached to a strong, muscular, dominant "real man" who knows how to use it.   Then again, maybe you like a penis attached to someone that looks and acts like a female, aka a trans or gender-fluid person… with a penis.  Maybe you want to worship what you imagine to be a "superior" penis, or let both your cocks and balls compete in a "sperm war."  Maybe you enjoy being penetrated by a finger or pegged by a strap-on dildo, but feel a penis can do more for you.  Maybe your desire for the penis is oral.
Maybe sex isn't even a part of it… perhaps you are simply fascinated by another man's member, for reasons which aren't just about lust.  Think about all the phallic objects in the world—from cannons to columns, skyscrapers to obelisks—most of it manmade, and you might realize how many other guys through history have had a bit of a penis fetish.
Either way, in today's world, even with increasing tolerance for homosexuality, bisexuality, and a healthy sexual curiosity, the same sex attraction to a penis is still stigmatized by a cultural subtext that labels it "deviant." Even labeling things as simplistically as "gay" or "straight" can actually serve to diminish our understanding, not to mention our pleasure.  The truth may be that human sexuality is nuanced, varied, and runs a wide gamut, taking on an infinite variety of forms. But "truth" and "reality" don't always coincide. So you may find it challenging—to say the least–to work out your feelings or desires, realized or not, when it comes to your interest in penises.
Think about how many guys engaged in games that involved comparing members as little kids. Many go further… touching, playing and performing with them…after all, with a healthy curiosity comes a curiosity about sex, and our bodies. For some, the curiosity was just that. For others, it led to deeper, more long lasting feelings and desires. Now, after some time, maybe you still feel the need to satisfy some unfulfilled urge. Perhaps you want to know how to do this in your life, or maybe you want to gain control over those desires or just work out very confused feelings.
Over all, you just might need to talk with someone who understands and can help you sort out your feelings. Simply trying to repress these feelings can lead to your brain frying, as evidenced by all the closet "homosexuals" recently emerging in the harsh glare of the media from, say, the Republican Party, or the priesthood of the Catholic Church. All the inordinate time spent hypocritically railing against and oppressing feelings that are quite normal can lead to those unexpressed needs and wants festering and mutating until they cause real damage and pain… hence all the scandals that plague many of our most venerated institutions.
Whatever desires you have, if you want to simply learn more about them and what they mean, or if you are concerned that they are "deviant" (they're not) or that you are "gay" or "bi," you should know that nothing is wrong, and that we are here to help you cope with your feelings and your situation, your fantasies and your reality. If you just want to explore the aural pleasures of a penis-oriented, sexpert-guided masturbation or erotic hypnosis session, that's also available to you.  Many of our male and female therapists have penis fetishes themselves, and have been through many growth experiences learning about this endlessly fascinating subject.  Speaking of fascinating, the Latin root of that word is fascinum, a penis-shaped amulet that ancient Roman men and women wore on necklaces for good luck.

But back to you.  Do you need to talk about this?  Whether you're looking for serious therapy or a hot phone sex experience, you can talk to us.  In our work, we've talked to thousands of people of all kinds in different situations from many different places and cultures around the world—all strictly confidential.  We wouldn't say we've "heard it all," but we've heard a LOT. We don't judge you. We help you.  If you don't feel "normal", if you need advice, or just want to express yourself, you can call us anytime.  Don't be embarrassed.  You'd be amazed at the number of seemingly "mainstream" people who have hidden desires like this under the surface. Even if you've never really talked about this before, you'll be amazed at how easy it is to talk with us, and how good you'll feel when you do. Call the Dr. Susan Block Institute at 213.291.9497. We're open 24/7, and we're here for you.
The Dr. Susan Block Institute
Established 1991
For more information, call our recorded line.
We're available 24/7, including all holidays.