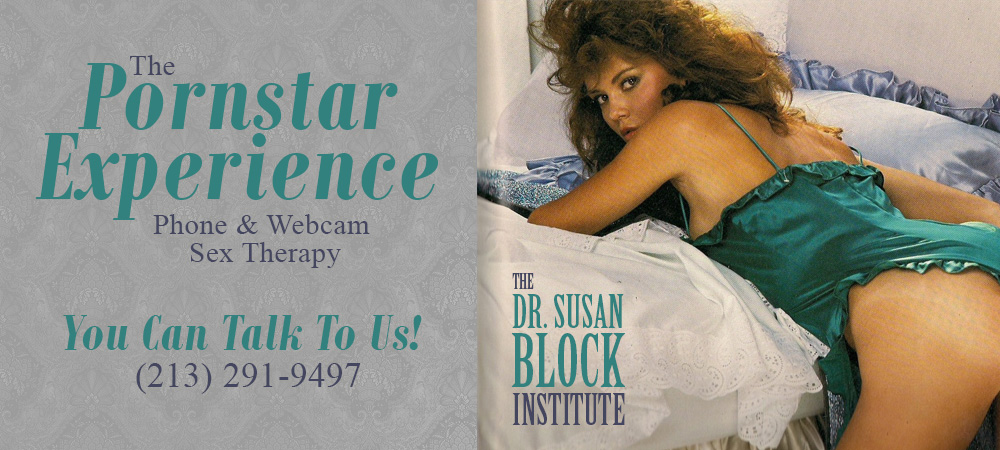 Call 213.291.9497

Do you crave a heightened sexual experience that goes beyond the ordinary? Do you fantasize about exciting, intense, athletic sex with an uninhibited, experienced partner who has a super hot body, smooth shaved genitalia and an insatiable libido?
Do you want to explore a variety of sexual positions—doggystyle (standing or on knees), cowgirl, reverse cowgirl, Asian cowgirl (cowgirl with the female's feet flat on the ground, in case you didn't know), missionary (with legs spread or up over shoulders), anal intercourse, analingus, 69 (in all its delicious variations), full-throttle deep throating, snowballs, facesitting, hairpulling, cream pies, ball licking, ATM, tittyfucking, footjobs, female ejaculation, screaming orgasms, rough sex, come in the face, bukkake, exhibitionism, interracial, threesomes, group sex,  gangbangs (and the list goes on…)?
Do you long to live out a sexual scene that's as lusty, "dirty" and hardcore as the stuff you see in porn?
If so, count yourself among the many who desire The Porn Star Experience (PSE). Though it's a common fantasy and can even be a fetish, it's not as easy to achieve as most porn makes it look.  The first challenge is finding a genuine PSE partner, which either means someone who wants to have sex like a porn star, or who actually is a porn star.  If you're a single guy (and yes, it's mostly guys looking for the Porn Star Experience, as many of the gals who really enjoy it just become porn stars!), it's tough enough to find a good PSE partner.  If you're married, you might be able to interest your wife (or girlfriend) in trying some PSE moves (more on how to finesse that in a moment), but many women are uncomfortable, unwilling or physically unable to engage in these types of hardcore sex acts.
Positions and sex acts are just the start of what a porn star may be eager and able to take part in. Porn stars are also exciting because of how they sound and talk. Do you like moaning? Screaming? Dirty talk?  Do you want your name called out mid-orgasm? Or maybe you'd like to be called other, nastier names? Maybe you want to call her the nasty names without worrying about offending her.  Maybe you want her to beg you to give it to her good? To spank her? To cum on her? Or do you want her grab your cock with confidence and cum all over you?
If you've been fantasizing about this, then the PSE may be just what you need. You may not want the porn star life, but one advantage of the PSE is that it is just a temporary experience… you won't deal with having a porn star for your girlfriend, you won't have to be on camera in front of thousands of people (or a crew and hot lights), and you don't need to worry about the actual art and business of pornography! But you do get to enjoy the erotic rush and unforgettable, confidence-boosting sexual experience that comes out of living the fantasy… for a bit, anyway.
So where and how do you get the PSE?  Many escorts, mistresses and call girls offer it.   Some are even actual porn stars who meet with private clients on the side.  Just google the Porn Star Experience and surf around until you find someone appealing in your area.  Entering the escort world is a gamble, of course—not to mention illegal in many locales—but you just might have the PSE of your life!
Then again, you might be hesitant to jump into a real-life PSE, for various practical reasons. Cost: a genuine PSE can be fairly expensive. Safety: who is this person you will be intimate with for an evening or other short time? Will they rip you off? Do they have an STD? Do they have a shady past that may catch up with them (and you)? Besides that, maybe you don't want people to find out about your PSE. Maybe you have a wife or girlfriend, and don't want to cheat on her (or don't want to get caught). Maybe you don't want anyone to know, because of the stigma that's still attached to prostitution (and, to some extent, pornography). Maybe you don't have the time or opportunity.
But there is a way to get the pleasure, excitement and the awesome, empowering carnal knowledge of The Porn Star Experience without the headache of hiring an escort or mistress, and it's as close as your own phone.  You can experience the PSE in a telephone or webcam sex therapy session with the Dr. Susan Block Institute.  We're therapists—some of us with PhD's, Master's, nursing and other degrees—but we're sex therapists, and some of us are porn stars. All of us know porn stars and love them. They're frequent guests at the Institute, especially on Saturday nights when we have our shows and parties. In the medium of the telephone—as well as webcam, email or text—we are the very best at delivering the most intense, visceral, creative, descriptive Porn Star Experience you can imagine.  Our sexy porn star and pornstar-friendly therapists—male, female and shemale—are ready to talk with you, listen and share that quintessential PSE with you.
We can also help you to bring out the "porn star" from within your wife or girlfriend—or yourself!—so you can have an actual PSE with someone you love.  Everybody has a wild porn star inside of them yearning to break free and get wild in some way.  Keep in mind that pornstar quality sex is not an all or nothing proposition.  In fantasy, you can do it all.  In real life, if you can learn just a few PSE moves, positions or tricks, and encourage your partner to really cut loose, you can really spice up your regular sex life.
You might even have a real Porn Star Experience if you come to see a show here at our LA Institute on Saturday nights when Dr. Susan Block interviews porn stars and other sexperts.  That's right, you can meet real porn stars in person here (call 213.291.9497 for more information about attending our Saturday night shows).  So though the PSE might be pure fantasy, we're very real and down-to-earth and you can see that for yourself when you visit.
But since we're an international institute and most of our clients don't live in LA, our most popular medium for the PSE is the telephone.  It's  intimate, convenient, less expensive, and virtually pressure-free, allowing you to really relax and let your imagination go wild. Whether you want to have The Porn Star Experience over the phone or cam, or discuss some of the pros and cons of doing it in real life, you can give us a call right now or anytime that's good for you.  Unlike most therapists, we're here for you whenever you need us, 24 hours a day, seven days a week.  Call 213.291.9497.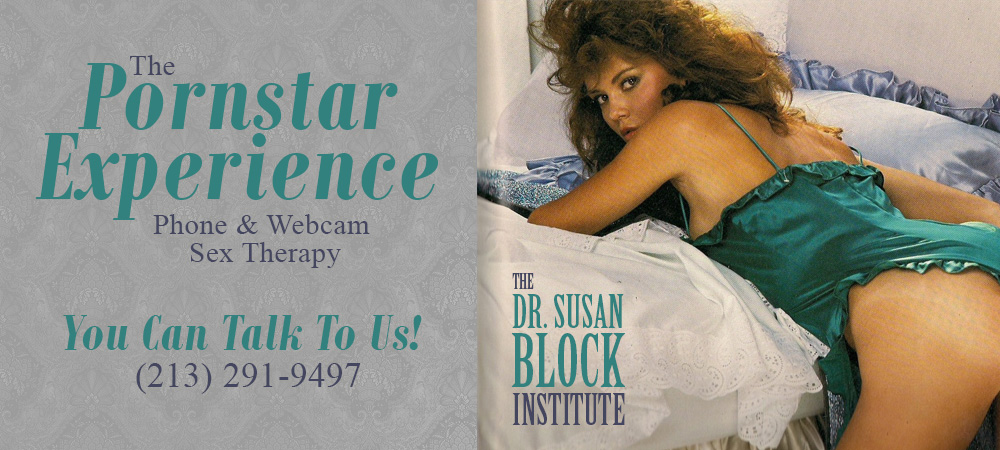 The other side of the coin of The Porn Star Experience is often referred to as "The Girlfriend Experience" (GSE).  If you're seeking a partner that's more friendly than lusty, an experience that's more emotional than physical, more about intimacy than excitement, perhaps you'd benefit from the GSE.  Here at the Dr. Susan Block Institute, we offer both The Girlfriend Experience and The Porn Star Experience, via phone, webcam, sexting and a whole lot more. Call us now to find out all about it (no charge for information!): 213.291.9497.
The Dr. Susan Block Institute
Established 1991
For more information, call our recorded line.
We're available 24/7, including all holidays.