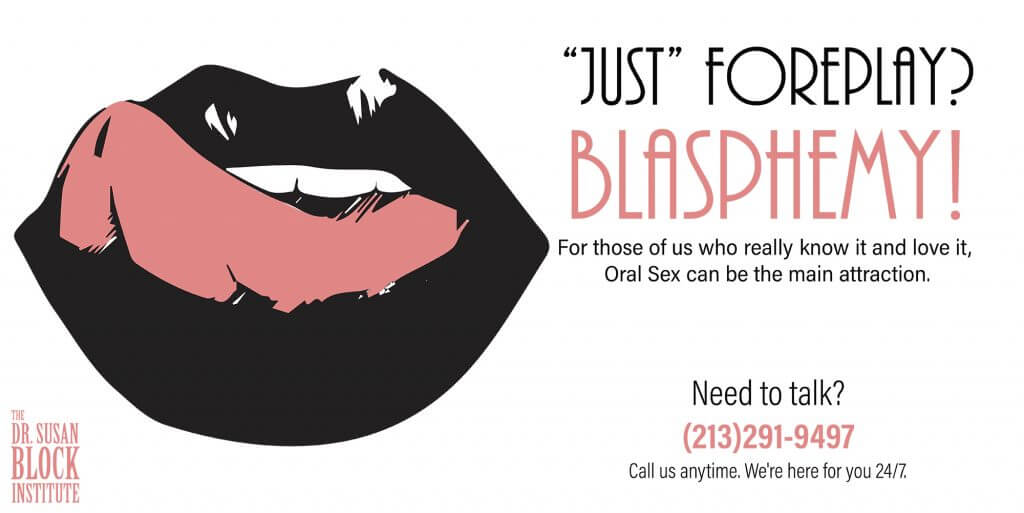 Call Us Now:
213.291.9497
"Just" foreplay? Blasphemy! For those of us who really know it and love it, Oral Sex can be the main attraction.
Tonguing, licking, sucking, tasting, kissing and perchance a little bit of nibbling, Oral Sex allows us to explore our partner with greater dexterity and sensual variety.
Whether you want to talk about Cunnilingus or Fellatio, your Oral Sex Fantasies, get tips and tricks on better Oral Sex Strategy, or just have a hot and steamy Oral Sex Roleplay, we're all ears (and mouths and tongues and lips). Let's get Aural about Oral!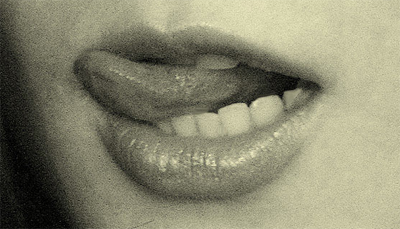 Click Here to Read Dr. Block's Oral Advice in
"Eat Your Way To The Best Sex of Your Life"
Need to talk to someone about something you can't talk about with anyone else?
You Can Talk To Us.
Anytime you need to talk, 24 hours a day, the world-famous telephone sex therapists of the Dr. Susan Block Institute for the Erotic Arts & Sciences are just a phone call away, and you can call us at 213.291.9497.
The Dr. Susan Block Institute
Established 1991
For more information, call our recorded line.
We're available 24/7, including all holidays.