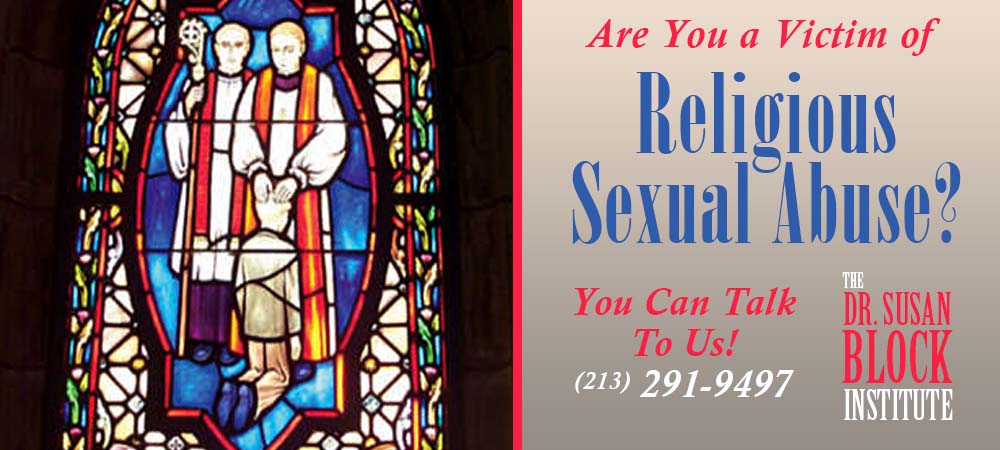 Are you a victim of religious sexual abuse?
Were you raised in a strict religious environment?
Call Us 24/7 at 213.291.9497
Has your sexuality has been hurt, warped or excessively restricted by a harsh, authoritarian, "divinely" inspired, anti-sex  upbringing?
Are you concerned that an unhealthy, fundamentalist, orthodox and/or hypocritical religious approach to life is repressing, oppressing, distorting or destroying your sexuality, your marriage, or your life in general?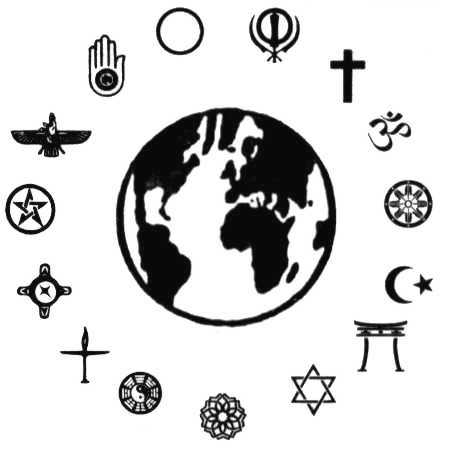 The Dr. Susan Block Institute specializes in treating victims of religious sexual abuse and others whose sex lives have been damaged by strict, religious, anti-sex indoctrination.    Institute Director Dr. Susan Block, a Yale University graduate with a PhD from the Institute for the Advanced Study of Human Sexuality,  is one of the world's foremost experts in issues pertaining to sex and religion.  If you need help, or if you just need to talk, give us a call anytime 24/7 at 213.291.9497.  You can talk to Dr. Block herself or one of our many other telephone sex therapists.  Someone is always here for you.
Of course, there are important differences between the many religions of the world and their specific rules governing sexual conduct.  But whether you were raised Christian, Catholic, Sunni, Sufi or Shi'ite Muslim, Jewish (ethnic or Orthodox), Hindu, Mormon, Coptic, Buddhist, Born Again, Scientologist or any other faith worshipping a heavenly higher power, clergy and other authority figures may have used unreasonable, anti-sex and/or self-serving interpretations of scripture or religious law to control your sexuality and  inflict deep, long-lasting damage.
Religious Sexual Abuse can take many forms.  It may be physical, mental, emotional or spiritual.  Most often, it begins in early childhood.  The scars may be lasting, but the pain can be healed with a little bit of reason and a lot of love.

Religion is a powerful, yet easily manipulated force in many people's lives.
Were you abused by a misuse of the power of religion?
Were you taught as a child to fear sex, your naked body, your genitalia, your feelings, fantasies or desires?
Were you beaten as a child for being bad?  Were you threatened with eternal damnation, told that God would punish you for your natural erotic curiosity?
Were you ever pressured or forced to do sexual things by a member of the clergy or other trusted adult authority figure who coerced you in the name of God?
Were you ever pressured to not do sexual things by a member of the clergy or other trusted adult authority figure who coerced you in the name of God?
Were you pressured to accept things that didn't make sense just because they were in the Bible, Koran or other Holy Book or scripture?
Were you told that masturbation was a mortal sin?
Do you feel controlled by your religion?
Do you feel that you can't "be yourself," sexually speaking, for fear of how God, your family or your religious community might react?
Are you tired of the heavenly lies and clergy-serving fairy tales?
Is excessive religiosity driving you in the opposite direction, toward what some people call "sex addiction," an obsession with porn or other types of illicit sex?
Are you aroused by breaking taboos?  Do you find yourself fantasizing about engaging in sexual activities that go against your moral code?
Are you attracted to people of other faiths or ethnic groups, even though your family would disapprove?  Are you turned on by  "extreme" ethnic Muslims, Christians, Jews, Hindus, Atheists or others–partly because your religious community considers them to be the forbidden "other"?
Do you find yourself obsessed with humiliating your own or other religions, like the "Innocence of Muslims," the "Protocols of the Elders of Zion" or "Christian-bashing?"  Do you have sexual fantasies about Christian Crusaders, Arab-Israeli Conflicts, Jihad, martyrs or other types of eroticized Holy Wars?
Do you find yourself getting aroused by fantasies of violent sex or violence against people of *other* religions? Or do you imagine them committing violence against you?
Have you developed sexual "hang-ups" or unwanted fetishes that might stem from your religious upbringing?
Do you find you are unable to "perform" or enjoy sex because of deep feelings of guilt and/or shame?
Do you feel that your sexual desires might condemn you to burn in hell for eternity?
Do you ever fantasize about erotic acts of blasphemy?
Have you done or fantasized about doing kinky things in church, temple, mosque or synagogue?  Have you ever had or fantasized about having sex with nuns, priests, imams, ayatollahs, mullahs, rabbis, yogis, monks or other clergy?
Or are you, perhaps, a member of the clergy leading a double life?  Preaching a strict abstinence-only doctrine by day and practicing your secret sexual fetish by night?
Do you feel alone, confused and/or concerned about this?
Would you like to talk about it with someone who understands, who won't *judge* you, but will listen and talk to you, in complete privacy and confidentiality?
Need to talk to someone about something you can't talk about with anyone else?
You can talk to us.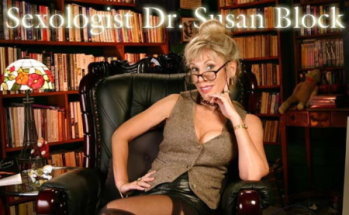 Experience Telephone Sex Therapy
More private than a "confession booth,"  and a lot more helpful.
Perhaps you'd like a fresh perspective on the relationship of sex and God, or sexuality and spirituality.  Maybe you need help with processing religiously inspired, sex-negative messages in yourself or in your loved one.  Perhaps you need the strength to stand up for your personal sexual "rights" against unreasonable religious dogma.
Then again, maybe you just need some help from a real "sexpert" in finding ways to explore, express and satisfy your sexual desires without breaking the rules of your religion or compromising your faith.
For information about our telephone sex therapy, webcam and sext therapy services, call 213.291.9497.
You won't go to hell for it.  But you just might feel a whole lot better.
The Dr. Susan Block Institute
Established 1991
For more information, call our recorded line.
We're available 24/7, including all holidays.