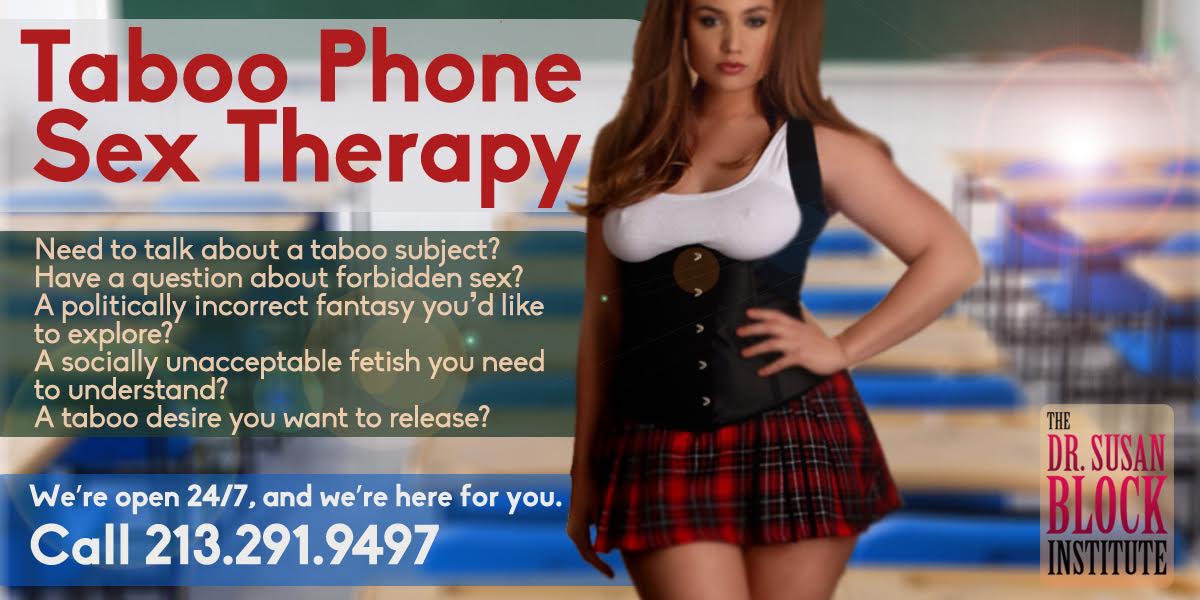 Call Us Now:
213.291.9497
Need to talk about a taboo subject?
Have a question about forbidden sex?
A politically incorrect fantasy you'd like to explore?
A socially unacceptable fetish you need to understand?
A taboo desire you want to release?
A disturbing sexual memory you need to process?
Need to talk to someone about something
you can't talk with anyone else about?
You Can Talk To Us.
Anytime you need to talk, 24 hours a day, the world-famous telephone sex therapists of the Dr. Susan Block Institute for the Erotic Arts & Sciences are just a phone call away, and you can call us at 213.291.9497.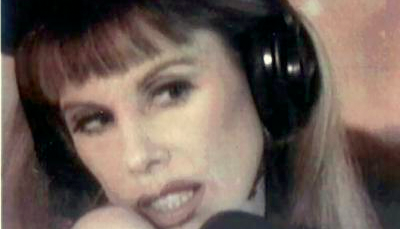 Below are just a few of the taboo subjects we can talk about in your telephone sex therapy session (some things we talk about are too taboo to even list!):
 Incest
Age Play
Spanking
Cuckoldry
Dominance & Submission
Golden Showers
Brown Showers
Gay Sex for Straight People
Humiliation
Sexual Harassment
Cheating
Rape Fantasy
Interracial Sex
Cannibalism
Family Sex
Forced Sex
Anal Sex
Penis Size
Sissification
Bondage
Mom
Blackmail
Fetish

 We talk about these taboo subjects both in terms of 1) reality and its inherent problems, and 2) fantasy and its myriad pleasures. For more information, call 213.291.9497.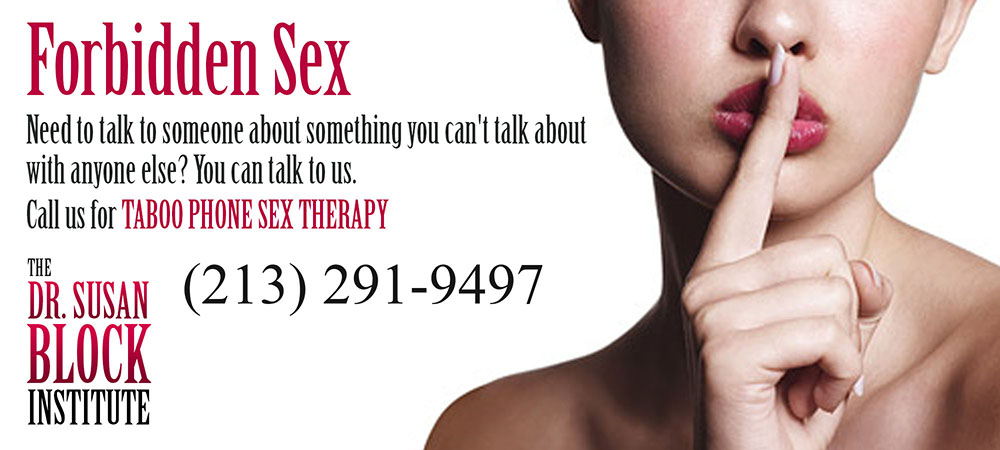 The Dr. Susan Block Institute
Established 1991
For more information, call our recorded line.
We're available 24/7, including all holidays.