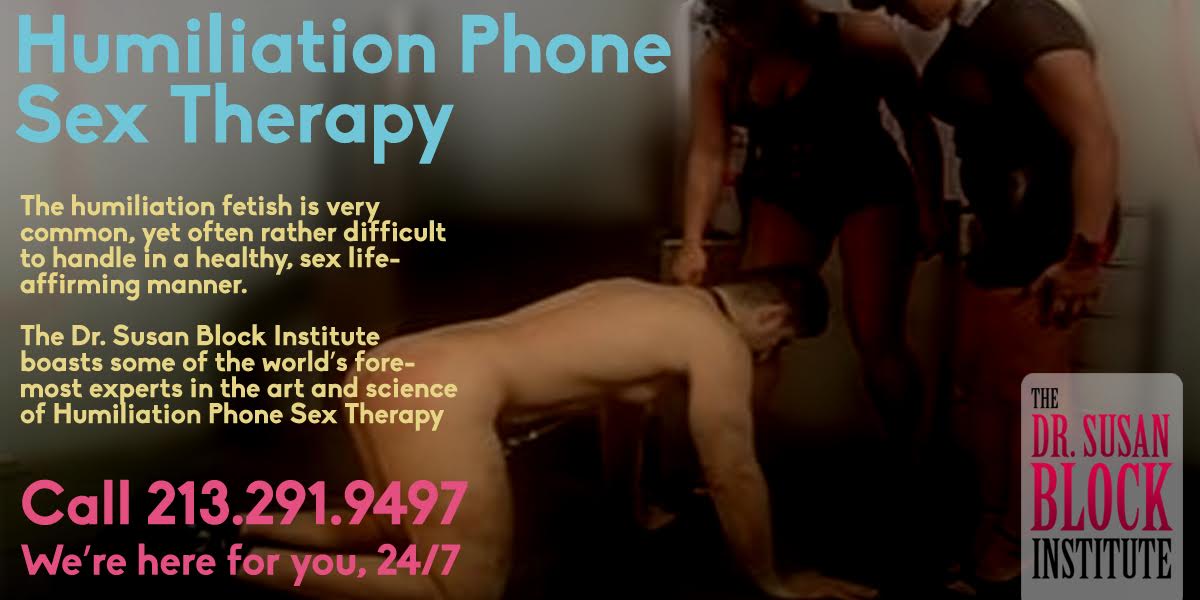 Call Us Now:
213.291.9497
The humiliation fetish is very common, yet often rather difficult to handle in a healthy, safe, sex-positive manner.
The Dr. Susan Block Institute boasts some of the world's foremost experts in the art and science of Humiliation Phone Sex Therapy.  We specialize in role-playing a variety of types of humiliation, including cuckold, small penis, loser, slut, slave, "forced" feminization or sissification, exhibitionist, creep, buffoon, blackmail games, cock control, public disgrace, money slavery and classic domination & submission (D&S), sadomaschism (S/M) as well as bondage & discipline (B&D) and other variations on this more and more popular, but usually misunderstood and mishandled fetish.
We understand that sometimes you need to feel a little bit bad in order to feel really good.  Our "Everybody is OK" society can pressure you so much to improve your self-esteem, that sometimes the only antidote is to be taken down a peg.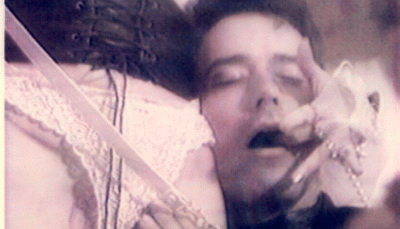 On the other hand, Dr. Susan Block is an expert in helping people to reduce dependence on humiliation as an erotic trigger, and she can help you too, if that is what you need and desire.
It's not easy to balance a healthy sexuality with a fetish for being demeaned, denigrated, hurt, insulted, belittled, mocked, called names and/or turned into an object of public disgrace.
We will create a Personalized Humiliation Treatment Program just for you that involves therapy that gives you understanding of why you have this particular fetish, humiliation phone sex and/or fantasy roleplay sessions, self-esteem enhancement therapy, a personalized plan for your healthy sexual future and effective humiliation fetish coping mechanisms.
Please rest assured that Humiliation Phone Sex Therapy, as well as any kind of therapy with the Dr. Susan Block Institute, is absolutely private and confidential.
For more information about Telephone Sex Therapy of any kind with The Dr. Susan Block Institute, call 213.291.9497.
Need to talk about something you can't talk about with anyone else?
You Can Talk To Us.
Anytime you need to talk, 24 hours a day, the world-famous telephone sex therapists of the Dr. Susan Block Institute for the Erotic Arts & Sciences are just a phone call away, and you can call us at 213.291.9497.
The Dr. Susan Block Institute
Established 1991
For more information, call our recorded line.
We're available 24/7, including all holidays.