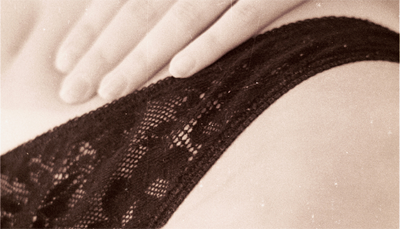 Call Us Now:
213.291.9497
Whether you're sniffing them, stroking them, wearing them or like when others wear them, you know that a woman's panties are the closest thing she has to her sexiest, most sacred of parts. Lace, silk, mesh or cotton; thong, bikini, boy-short, crotchless or briefs; fresh and clean from a drawer, laying dirty in a hamper, or worn snug across her hips, you just can't get enough.
Do You Have a Panty Fetish?
Did you go on panty raids at camp?  Do you have wild, sensuous and silky panty fantasies? Special panty memories? Do you love panties matched with beautiful bras, garter belts and stockings?  Is it the delicious texture, the strong smell of female, or just the knowledge that panties are something special and erotic that turns you on?
Are you a Panty Boy?  Are you a Panty Klepto?  We can help.  Whether you just need a phone friend to talk you through putting on panties or just enjoying how they feel or smell, or if you need someone to help you stop stealing panties from other people's drawers or hampers, give us a call.
Need to talk about something you can't talk about with anyone else?
You Can Talk To Us.
Anytime you need to talk, 24 hours a day, the world-famous telephone sex therapists of the Dr. Susan Block Institute for the Erotic Arts & Sciences are just a phone call away, and you can call us at 213.291.9497.
The Dr. Susan Block Institute
Established 1991
For more information, call our recorded line.
We're available 24/7, including all holidays.