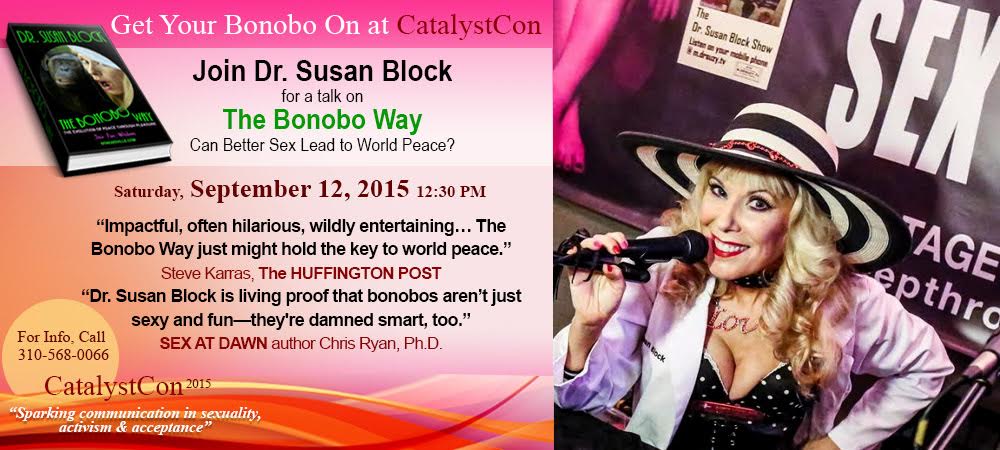 Saturday morning, September 12th at 12:30pm, internationally renowned sexologist, Bonobo Way author and Institute director Dr. Susan Block will give a talk on The Bonobo Way: Can Better Sex Lead to World Peace?" at Catalyst Con,  Come join us! You must be an attendee of CatalystCon to attend Dr. Block's talk. #cconbonobo.
The Dr. Susan Block Institute for the Erotic Arts & Sciences is an international center for sexual expression, therapy and education, based in LA, founded in 1991 by Susan M. Block, PhD, world-renowned Yale-educated sexologist, best-selling author and host of HBO specials. The Institute's mission is to help individuals, couples and communities enhance their sexuality and improve their lives based upon Dr. Block's philosophy of Ethical Hedonism and The Bonobo Way of Peace through Pleasure. A portion of all proceeds goes to help save the highly endangered "make love not war" bonobos from extinction in the Congo and to promote the Bonobo Way around the world. For further information, call 626-461-5950 or email bonoboville@gmail.com.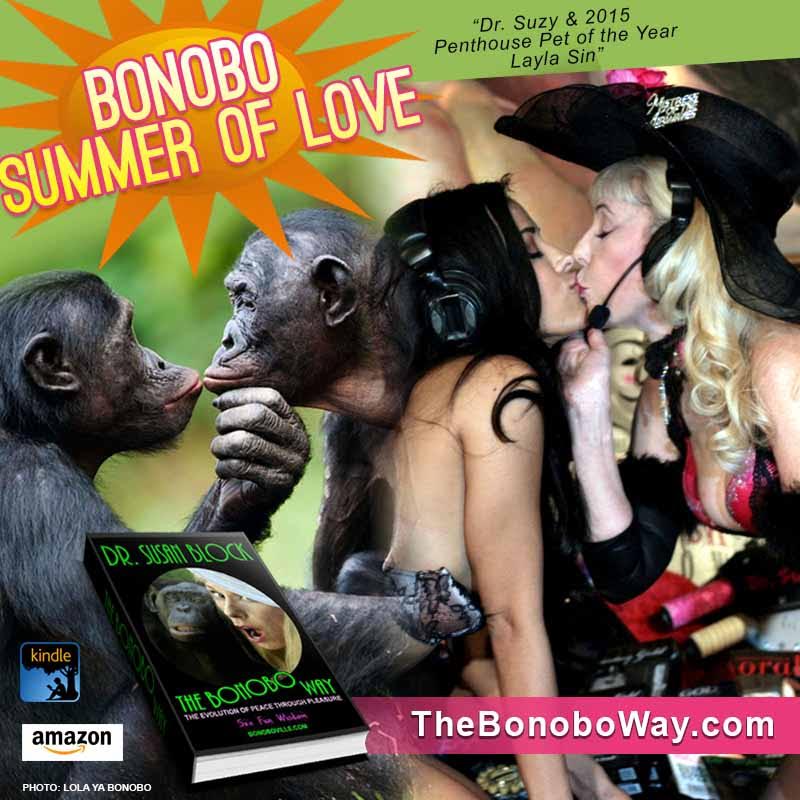 It's the Bonobo Summer of Love! CLICK HERE TO READ OUR RECENT RAVE REVIEWS & RIVETING INTERVIEWS

Make 2015 your Year of the Bonobo and get your copy of The Bonobo Way: The Evolution of Peace through Pleasure.