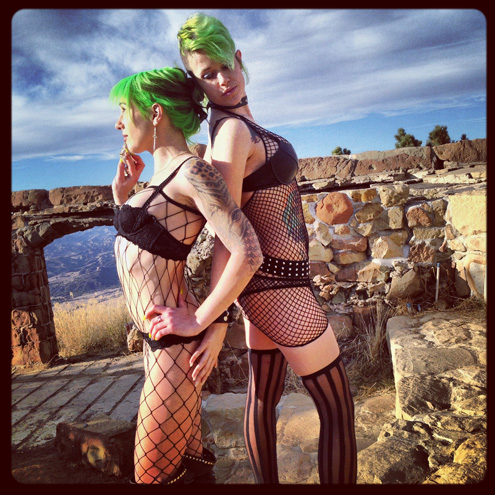 This Saturday, January 25th 2014, The Dr. Susan Block Show, broadcasting live from New Bonoboville at LAX, will feature two of our favorite guests from the wild western beaches of Santa Barbara. Joining international sexologist Dr. Susan Block live in-studio will be Electric SEX Enterprises owner and Punk Rock Renaissance Woman Catherine Imperio and her statuesque sidekick Samantha Fairley, discussing the  music of the DTease and other Electric SEX Records artists, as well as dancing to it—on the in-studio stripper pole! These two DrSuzy.Tv award-winning, green-haired, fishnetted, "unlicensed professional" sex-rockettes are also promoting their very personal, all-original "A Buttload of Months" 2014 Wall Calendar, so we're looking forward to "A Buttload of Fun in Bonoboville" this Saturday night.
 "A Buttload of Fun in Bonoboville" will air LIVE January 25th, 2014, 10:30pm-Midnight PST on The Dr. Susan Block Show.
Listen FREE on your computer at DrSuzy.Tv or your phone at http://m.drsuzy.tv.
Call-In: 1.866.289.7068 or 626.461.5950. Tweet comments and questions @RadioSUZY1.
Watch the Live Show at DrSusanBlock.Tv (for as little as $5.95!)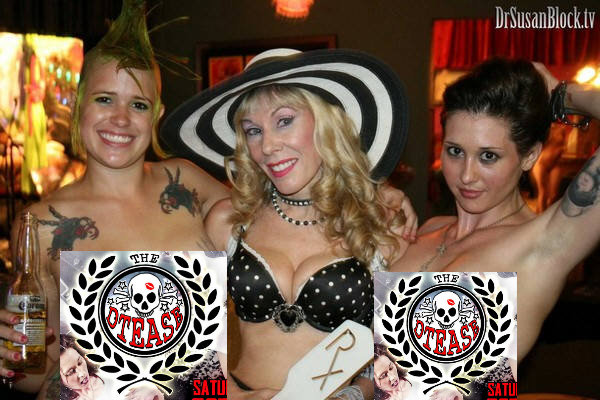 The Dr. Susan Block Show is produced by The Dr. Susan Block Institute for the Erotic Arts & Sciences, an international center for sexual expression, therapy and education, based in LA. Founded in 1991 by Susan M. Block, PhD, world-renowned Yale-educated sexologist, best-selling author and host of HBO specials, the Institute's mission is to help individuals, couples and communities enhance their sexuality and improve their lives based upon Dr. Block's philosophy of Ethical Hedonism and The Bonobo Way of Peace through Pleasure. A portion of all proceeds goes to help save the highly endangered "make love not war" bonobos from extinction in the Congo and to promote the Bonobo Way of Peace through Pleasure around the world.