With Dr. Susan Block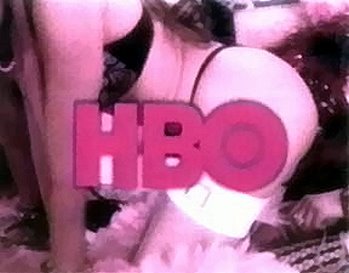 Many of Dr. Susan Block's fans and clients discovered her on one of her HBO specials. Since the 1990s, HBO's RADIO SEX TV with Dr. Susan Block, Off the Dial and Dr. Suzy's Speakeasy on Real Sex have swept the ratings with sex, fun and wisdom like nothing else you've ever seen on TV.
HBO calls Dr. Block "radio's sexiest, funniest, most outrageous sex therapist," and says "if conversation is a sex act, then this Yale graduate has a very talented tongue." In her extraordinary Radio Sex TV shows, Dr. Block unleashes a fascinating open forum on human sexuality with a variety of radio callers and guests. Broadcasting live on the radio from her big brass bed in her beautiful boudoir-studio, she discusses all kinds of sexual subject–from male and female genital anatomy to secret love affairs, from female ejaculation to vibrator addiction–with intelligence, sensitivity, wit and panache.
RADIO SEX TV and OFF THE DIAL take HBO viewers behind the scenes–and into her bed–to see just how Dr. Block practices what she preaches! And as if that weren't enough, these amazing, uplifting, unabashed, unprecedented shows actual climax with Dr. Block (and some of her guests) climaxing!! The first "Radio Sex TV" featured the first real female orgasm broadcast on national TV!
"Dr. Suzy's Speakeasy" is part of HBO's Real Sex series, a heartwarming, thought-provoking short documentary on the extraordinarily erotic Grand Opening of the Speakeasy in Downtown LA.