This Sunday night, Sept. 17th, international sexologist, director of the Dr. Susan Block Institute for the Erotic Arts & Sciences and Bonobo Way author Dr. Susan Block will be the featured guest on another sure-to-be fascinating Inner Journey on KX 93.5 FM with spiritual guide and veteran talk show host Greg Friedman in beautiful balmy Laguna Beach, California.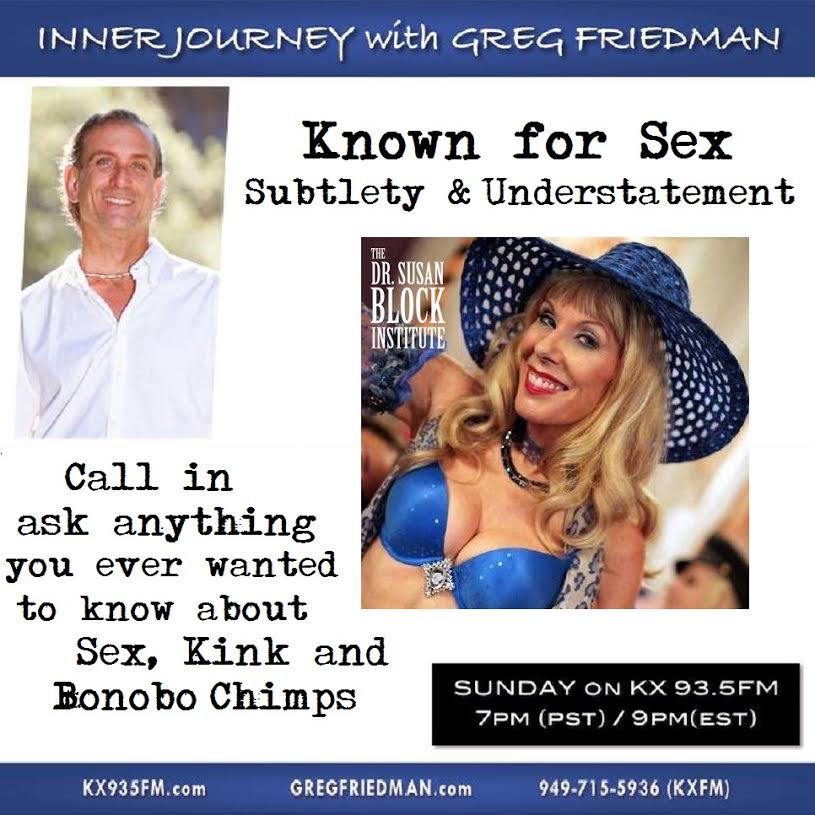 Tune in Sunday evening, September 17th, 7 pm – 9 pm PST (click "LISTEN LIVE" in the green box in the upper right to listen live) and call in: 949-715-5936.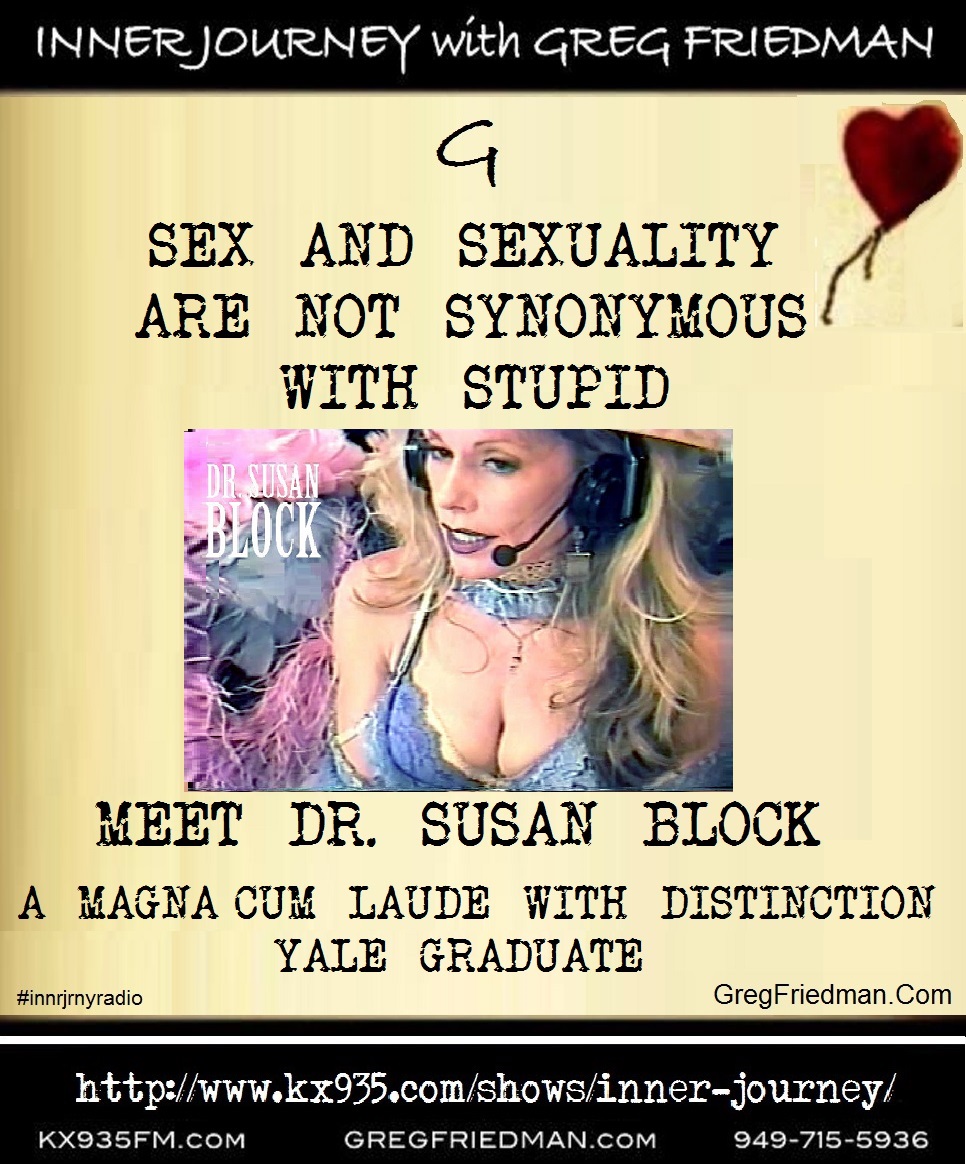 "Greg Friedman is a great radio host," says Dr. Block. "On this show, I expect that he and I will get into another deep sapiosexual two-hour conversation about sexual healing, The Bonobo Way; "12 Steps to Releasing Your Inner Bonobo; "Peace Through Pleasure" in Bonoboville; sex therapy with the Dr. Susan Block Institute; how to help save the highly endangered real bonobos from #extinction in the wild (donate to Lola ya Bonobo, Bonobo Conservation Initiative and The Bonobo Project, among other ways to help!); myths, facts and feelings about porn and porn stars (in prep for my talk on The Bonobo Way of Great Sex coming to Adultcon next Saturday); effects of sexual abuse on sexuality; kinky erotica on the Dr. Susan Block Show; hoka-hoka among bisexual bonobos and bonobo sapiens; monogamy, polyamory and being monogamish; ethical hedonism, Post-Trump Sex Disorder; war and peace; kegel yoga and the Holy Water of Female Ejaculation & much more! After the show, Capt'n Max and I will go to Mozambique for drinks, food and fun. Come join us if you're in  Laguna Beach  (for info, call our office anytime at 626-461-5950 & ask for Harry Sapien) or just tune in this Sunday to KX radio."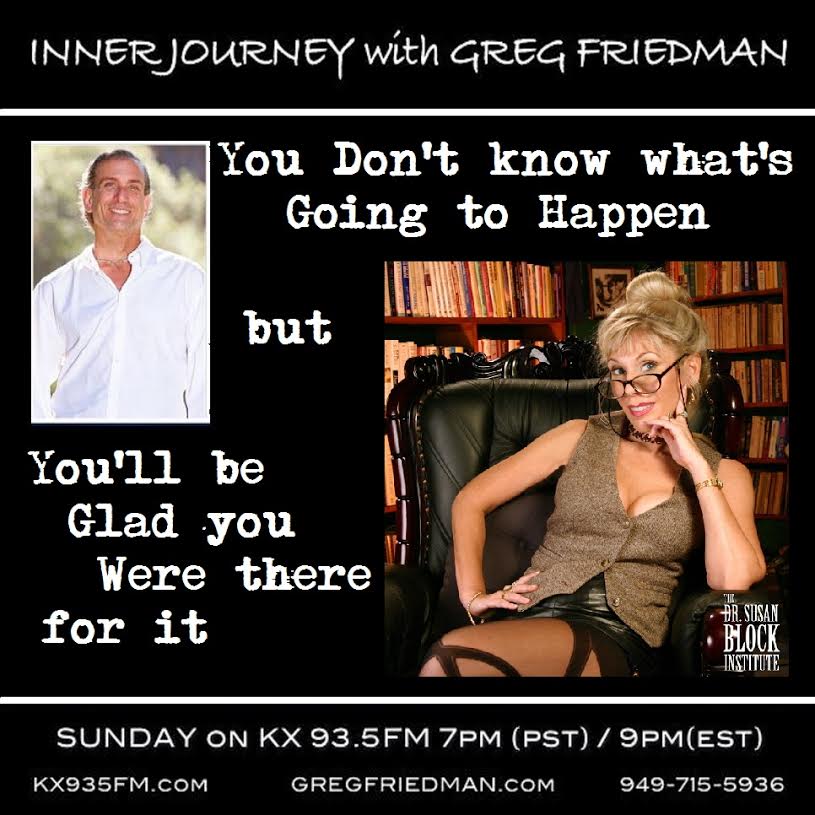 Check out Dr. Block's blog of last year's journey. as well as the show archive.


GIVE THE BONOBO WAY! CLICK HERE TO READ OUR RECENT RAVE REVIEWS & INTERVIEWS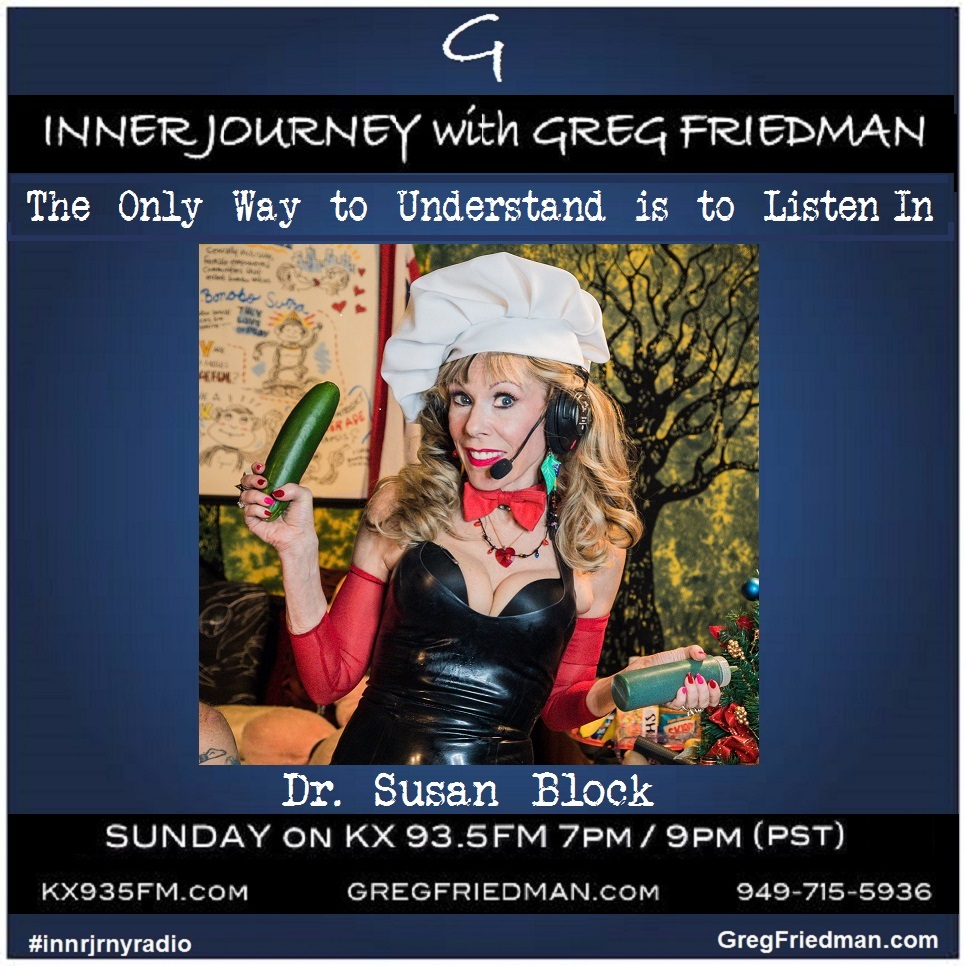 Make 2017 your Year of the Bonobo and get your copy of The Bonobo Way: The Evolution of Peace through Pleasure.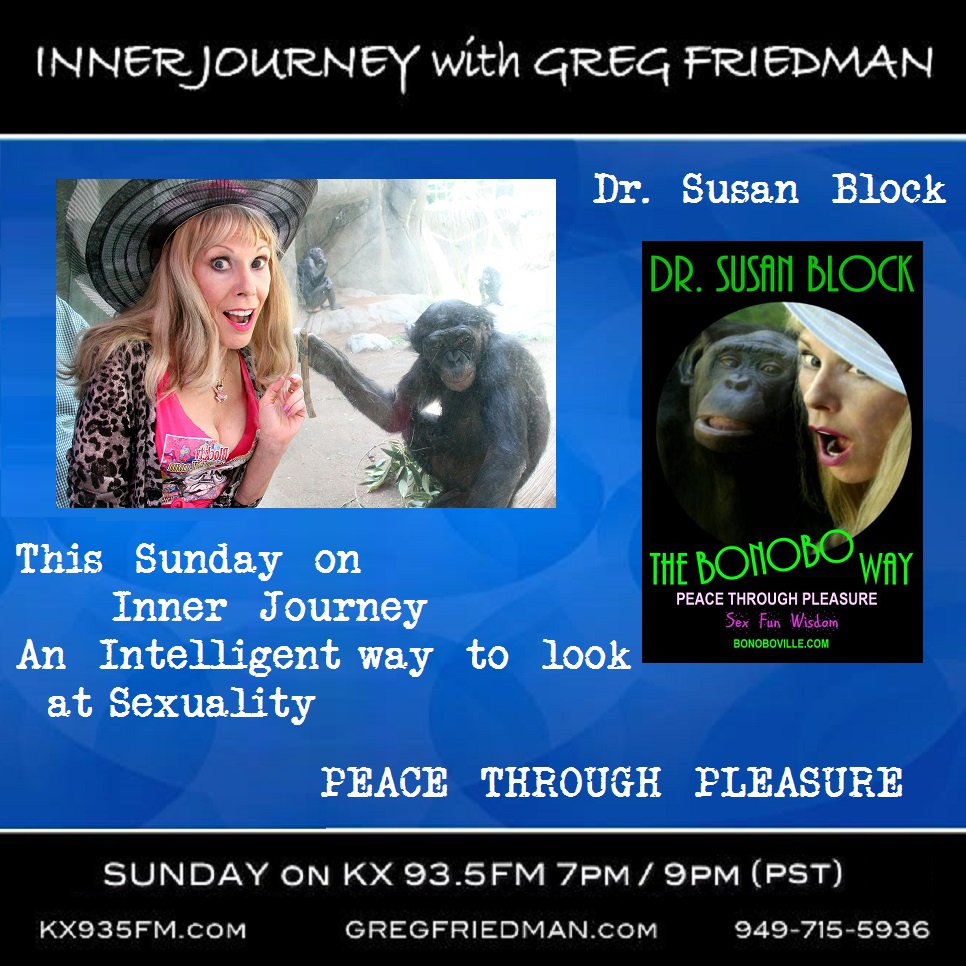 The Dr. Susan Block Institute
Established 1991
For more information, call our recorded line.
We're available 24/7, including all holidays.