This Saturday, December 14th, The Dr. Susan Block Show, hosted by international sexologist Dr. Susan Block, will feature iconic actress Kay Parker, famous for her role as Laura Scott in the 1980 TABOO series of adult films, now a New Age healer and spiritual counselor known as Kay Taylor Parker.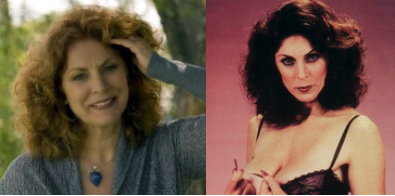 Broadcasting live from RadioSUZY1 studios in Bonoboville at LAX, Dr. Block will interview Ms. Parker about her book, TABOO: Sacred, Don't Touch: An Autobiographical Journey Spanning Six Thousand Years, which shares the story of her life since her early years in the "sad grey world" of Post-WWII England, her journey to Hollywood in the liberating tumult of the Sexual Revolution, her fateful entrance into adult films, including her extraordinary work in Taboo, which portrays an explicitly sexual mother-son relationship, and onto her deep spiritual development.
"Kay Parker's riveting performance in Taboo has had a profound impact on its fans, including many of my sex therapy clients," says Dr. Block. "I'm really looking forward to talking with her about her perspective on that film, her life, her art, her book, her spirituality and her current work as a healer."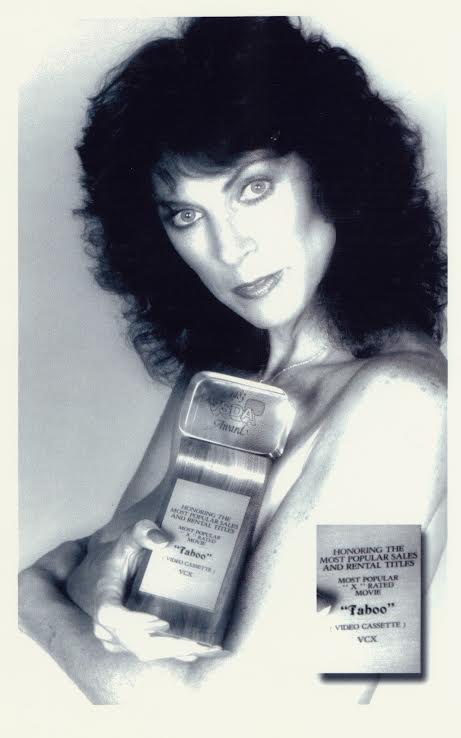 Ms. Parker will also promote her upcoming appearance in the "Legends of Adult Cinema" section of the Hollywood Show, January 3rd-5th, at the Loews Hollywood Hotel. Dr. Block will also appear at the Hollywood Show, along with dozens of other celebrities from mainstream and adult entertainment.

"Kay Parker: Beyond Taboo" will air LIVE December 14th, 2013, 10:30pm-Midnight PST on The Dr. Susan Block Show.
Listen FREE on your computer at DrSuzy.Tv or your phone at http://m.drsuzy.tv.
Call-In: 1.866.289.7068 or 626.461.5950. Tweet comments and questions @RadioSUZY1.
Watch the Live Show at DrSusanBlock.Tv (for as little as $5.95!)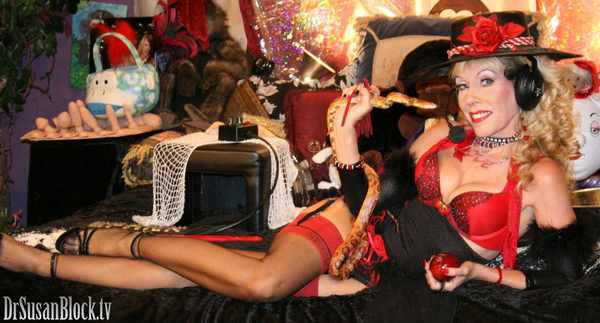 The Dr. Susan Block Show is produced by The Dr. Susan Block Institute for the Erotic Arts & Sciences, an international center for sexual expression, therapy and education, based in LA. Founded in 1991 by Susan M. Block, PhD, world-renowned Yale-educated sexologist, best-selling author and host of HBO specials, the Institute's mission is to help individuals, couples and communities enhance their sexuality and improve their lives based upon Dr. Block's philosophy of Ethical Hedonism and The Bonobo Way of Peace through Pleasure. A portion of all proceeds goes to help save the highly endangered "make love not war" bonobos from extinction in the Congo and to promote the Bonobo Way of Peace through Pleasure around the world.