This Friday, August 17, 2012, Dr. Susan Block will take her show on the road to Las Vegas, where she will film her weekly program in the Erotic Heritage Museum, interviewing museum curator and director of the Institute for the Advanced Study of Human Sexuality, Dr. Ted McIlvenna, a pioneer in the field of sex education, who recently turned 80, and one of the great sexual revolutionaries of our times.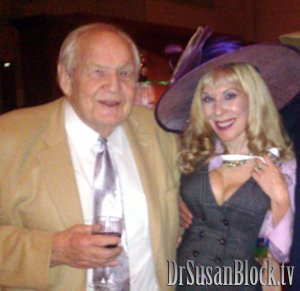 Dr. McIlvenna will also present Dr. Block with an honorary degree in sexology from the Institute for the Advanced Study of Human Sexuality. The presentation and interview, followed by an erotic tour of the museum, will take place 7-10 PM (PST). For information and reservations for this event, call the Erotic Heritage Museum at (702) 369-6442. The Museum is located at 3275 Industrial Road.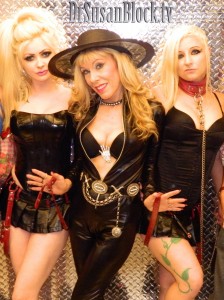 Also featured on Dr. Block's ongoing show in Vegas will be sexpot/socialite Amor Hilton, adult performer/columnist Leya Falcon, porn star/sex therapist Morgan Ray, show producer Tasia Sutor, webmistress Tori Stiles and more TBA.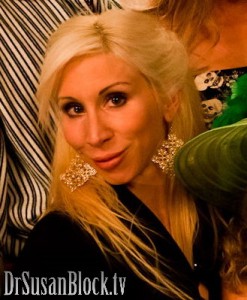 Listen free or watch this show and past shows on http://drsuzy.tv.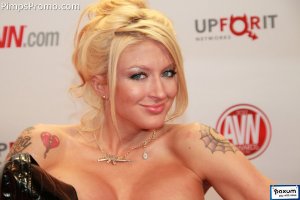 For more information about the show, Dr. Block's other planned and unplanned adventures in Vegas or to arrange an interview, call 213.291.9497 and ask for David or email drsusanblock@gmail.com.

The Dr. Susan Block Show is produced by The Dr. Susan Block Institute for the Erotic Arts & Sciences, an international center for sexual expression, therapy and education, based in LA.  Founded in 1991 by Susan M. Block, PhD, world-renowned Yale-educated sexologist, best-selling author and host of HBO specials, the Institute's mission is to help individuals, couples and communities enhance their sexuality and improve their lives based upon Dr. Block's philosophy of Ethical Hedonism and the Bonobo Way of Peace through Pleasure.  A portion of all proceeds go to help save the highly endangered "make love not war" bonobos from extinction in the Congo and to promote the Bonobo Way around the world.