This Saturday, November 9th, The Dr. Susan Block Show, broadcasting live from new Bonoboville at LAX, will celebrate the Scorpio birthday of its illustrious executive producer, Pr. Maximillian Lobkowicz di Filangieri, aka Capt'n Max, and 42 years of renegade, ground-breaking publishing in Southern California. Max is the pre-Internet pioneer of reader-written media, the revolutionary publisher of such world-renowned publications as The LA Star, Love Magazine, Finger, God the Magazine, Beverly Hills: The Magazine, The Brentwood Bla-Bla, Dr. Block's Journal, and husband of 21 years to host Dr. Susan Block.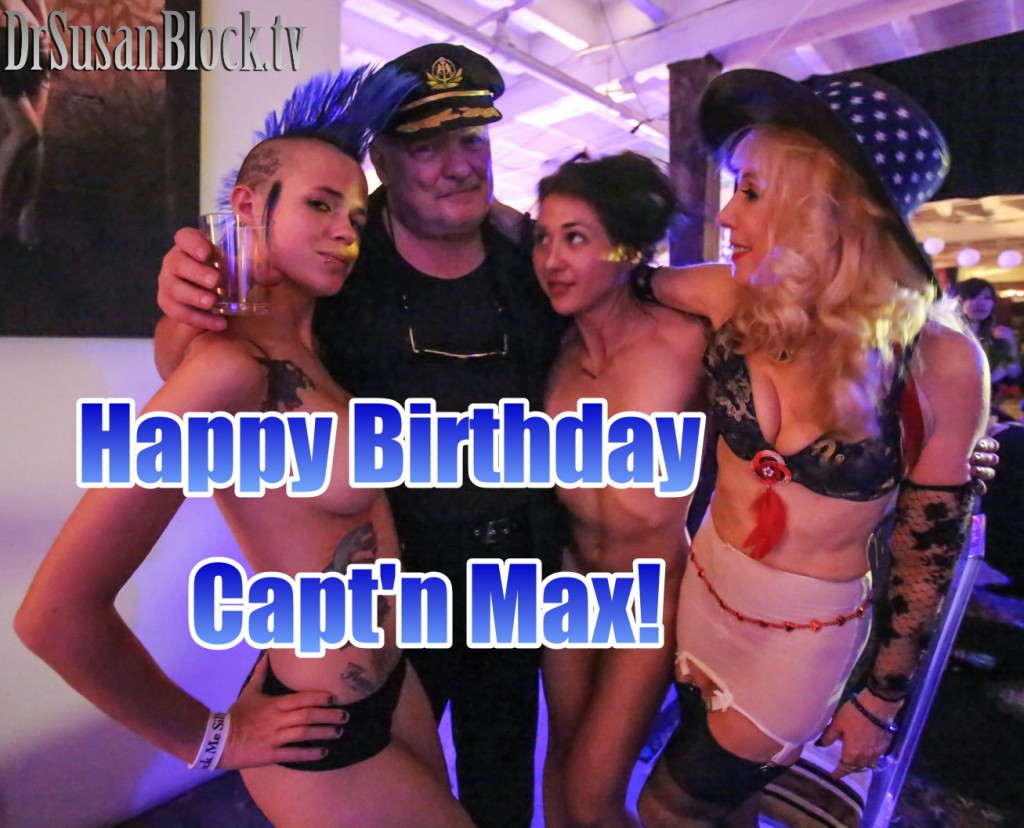 Joining Capt'n Max and Dr. Suzy on the air will be two of our favorite guests on DrSuzy.Tv, Electric SEX Records' Catherine Imperio (shown left in her birthday suit) and Samantha Fairley, both stars of their hot new Internet show "Unlicensed Professionals."
"Capt'n Max's Bday Show" will air live November 9th, 2013, 10:30pm-Midnight PST on The Dr. Susan Block Show.
Listen FREE on your computer at DrSuzy.Tv or your phone at http://m.drsuzy.tv.
Call-In: 1.866.289.7068 or 626.461.5950.
Tweet comments and questions @RadioSUZY1.
Watch the Live Show at DrSusanBlock.Tv (for as little as $5.95!)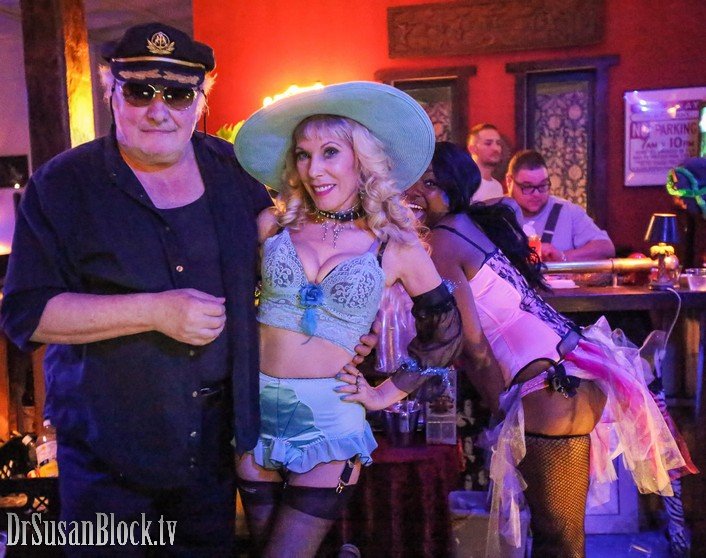 The Dr. Susan Block Show is produced by The Dr. Susan Block Institute for the Erotic Arts & Sciences, an international center for sexual expression, therapy and education, based in LA.  Founded in 1991 by Susan M. Block, PhD, world-renowned Yale-educated sexologist, best-selling author and host of HBO specials, the Institute's mission is to help individuals, couples and communities enhance their sexuality and improve their lives based upon Dr. Block's philosophy of Ethical Hedonism and The Bonobo Way of Peace through Pleasure. A portion of all proceeds goes to help save the highly endangered "make love not war" bonobos from extinction in the Congo and to promote the Bonobo Way of Peace through Pleasure around the world.