"The true test of our First Amendment right to 'Freedom of Speech' is: Does it defend speech that is distasteful? " says Dr. Block
This Saturday night's live broadcast of The Dr. Susan Block Show will feature a soldier on the front lines of the ongoing battle for Freedom of Speech who was held as a P.O.W. for over three years in a Texas federal prison.  Joining international sexologist Dr. Susan Block in her Womb Room broadcast studios will be the world-famous adult entertainment producer and agent-provocateur, Max Hardcore, recently released from serving a 46 month sentence in La Tuna Federal Prison in Anthony, Texas, on obscenity charges. Accompanying Mr. Hardcore will be "Number One Max Hardcore Girl," Miss Layla Rivera. Also in-studio will be Maximillian Lobkowicz (aka Max Artcore) pioneering publisher of such seminal reader-written magazines as the LA Star, Love, God and Finger, who also served time for "conspiracy to distribute obscene material" in contradiction to our First Amendment rights, and Dr. Block's husband of 20 years as well as executive producer of the show.
Max Hard Time for Max Hardcore will air live January 14th, 2012, 10:30pm-Midnight PST on The Dr. Susan Block Show. Listen FREE at http://tinyurl.com/RadioSUZY1  Call-In Free: 1.866.289.7068.
Watch the LIVE BROADCAST and View All the Pix, Clips and Past Shows at http://tinyurl.com/DrSuzyTV.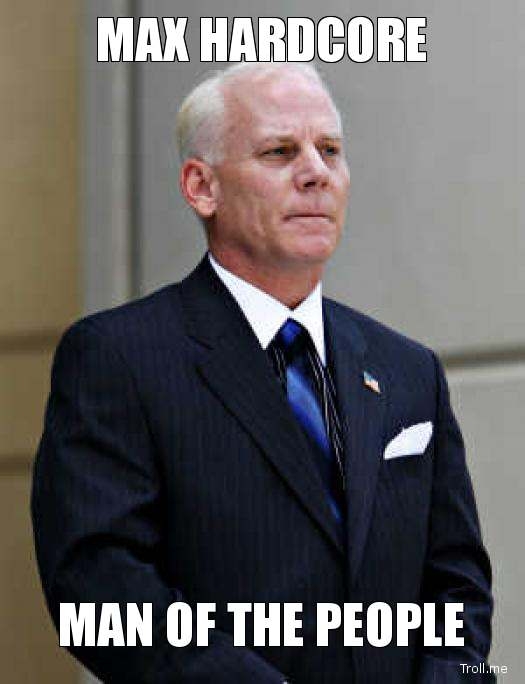 Meet Max Hardcore in person this Saturday night! 
Limited audience–reserve now! To join our exclusive live in-studio audience and the erotic after-party at Dr. Suzy's world-famous Speakeasy in the Soul of Downtown LA, call or go to http://tinyurl.com/DrSuzyRSVP.
Proceeds from donations go to help save the highly endangered "make love not war" bonobo chimpanzees from extinction in the Congo and to promote the Bonobo Way of peace through pleasure around the world.  Dr. Block and guests will enjoy sex toys provided by AdultPlayParlor.com, Stockroom and ScreamingO, Condomania condoms, plus a fine art exhibit featuring Anthony Winn's Stripperella artwork and the classical erotic paintings of Scott Siedman. The Dr. Susan Block Show beverage of choice is Agwa di Bolivia Coca Leaf Liqueur, among the many fine libations featured at the always popular Speakeasy Open Bar and Aphrodisiac Buffet.
The Dr. Susan Block Show is produced by The Dr. Susan Block Institute for the Erotic Arts  Sciences, an international center for sexual expression, therapy and education based in LA.  Founded in 1991 by Susan M. Block, PhD, world-renowned Yale-educated sexologist, best-selling author and host of HBO specials, the Institute's mission is to help individuals, couples and communities enhance their sexuality and improve their lives based upon Dr. Block's philosophy of Ethical Hedonism and the Bonobo Way of Peace through Pleasure.