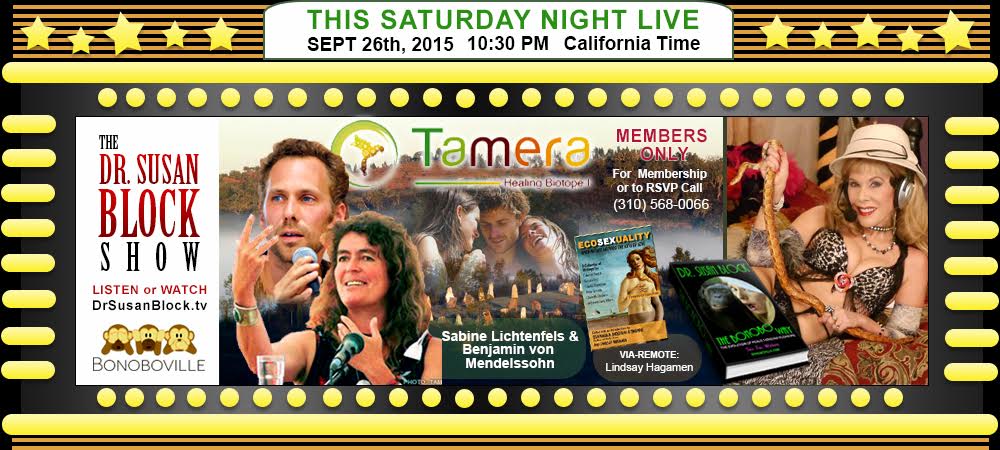 "What water is to nature, love is to humanity." – Tamera philosophy

This Saturday night, September 26th, The Dr. Susan Block Show will present TAMERA, "the healing biotope." Joining international sexologist and Bonobo Way author Dr. Susan Block live in-studio will be world peace ambassador, author and theologian, Sabine Lichtenfels, co-founder of the Tamera community (along with Dr. Dieter Duhm, author of Terra Nova, Global Revolution & the Healing of Love). Sabine will be accompanied by Terra Nova co-leader and spokesman, Benjamin von Mendelssohn. Joining the show remotely will be Lindsay Hagamen, co-editor of Ecosexuality: When Nature Inspires the Arts of Love.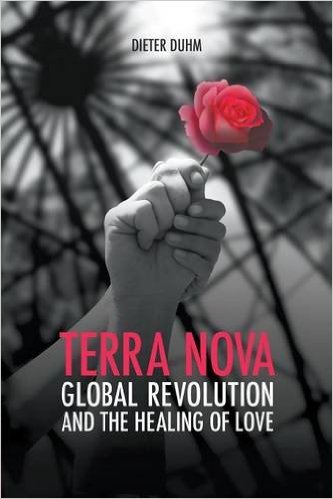 Tamera, is a center for 'Concrete Utopia' in Southern Portugal, as well as "a peace research project with the goal to create the model for a future society that is free from hatred, lies, violence and fear… an acupuncture point of peace, a greenhouse of trust, a prototype for an existence free of fear on this planet, a post-capitalist societal model and a place where the human and meta realm of life come together." Sabine will also appear at Agape this Thursday (details here). For more, see Terra Nova & the Healing of Love.

Also joining us this Saturday on the show and in the studio will be Karen Summer, Big Cat Daddy, Dayton Rains, Jeanie Marie, Joseph and Helane who will be celebrating her birthday in Bonoboville.
"Tamera & Terra Nova" will broadcast LIVE from Bonoboville on The Dr. Susan Block Show this Saturday night, September 26th, 2015, 10:30pm-Midnight PST. It can be viewed on DrSuzy.Tv or in Bonoboville where you can also chat live in the Bonoboville Studio. Click Here to RSVP to attend this show in the "Speakeasy" studio audience or call 626.461.5950. Studio doors open at 9:30 pm. Studio Members FREE. Membership Has Its Pleasures.
Call-In During the Live Broadcast: 1.866.289.7068. Tweet comments and questions @RadioSUZY1and @DrSuzy. Listen Free or Watch the live show at DrSusanBlock.Tv.  This week's live broadcast sponsored by Sybian, Agwa Cocoa Leaf Liqueur, Ron de Jeremy Rum, Condomania, Glyde America condoms and JuxLeather
The Dr. Susan Block Show is produced by The Dr. Susan Block Institute for the Erotic Arts & Sciences, an international center for sexual expression, therapy and education, based in LA, founded in 1991 by Susan M. Block, PhD, world-renowned Yale-educated sexologist, best-selling author and host of HBO specials. The Institute's mission is to help individuals, couples and communities enhance their sexuality and improve their lives based upon Dr. Block's philosophy of Ethical Hedonism and The Bonobo Way of Peace through Pleasure. A portion of all proceeds goes to help save the highly endangered "make love not war" bonobos from extinction in the Congo and to promote the Bonobo Way around the world.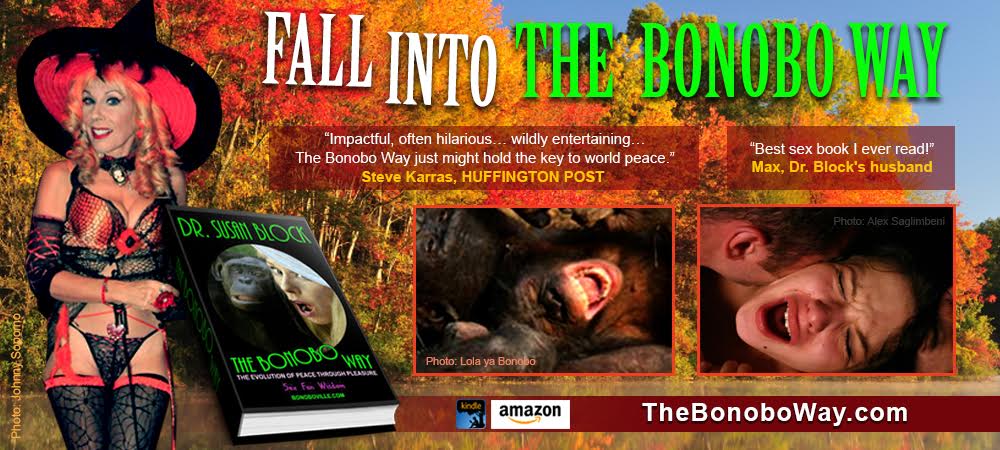 FALL INTO THE BONOBO WAY! CLICK HERE TO READ OUR RECENT RAVE REVIEWS & INTERVIEWS

Make 2015 your Year of the Bonobo and get your copy of The Bonobo Way: The Evolution of Peace through Pleasure.
The Dr. Susan Block Institute
Established 1991
For more information, call our recorded line.
We're available 24/7, including all holidays.