This Saturday, March 8, 2014, The Dr. Susan Block Show, broadcasting live from Bonoboville at LAX, will investigate BDSM ("Best Damn Songs and Music") in the "original parody" of the fastest-selling paperback of all time, E.L. James' "erotic romance" that sold over 100 million copies (so far), was translated into 52 languages and opened up the erotic minds and lustful "caves" of everyday women around the world, 50 Shades of Grey.  Joining international sexologist Dr. Susan Block in-studio will be cast members from the LA production of "50 Shades! The Musical," now playing at the Kirk Douglas Theatre in Culver City. For reservations, call 213-972-4488.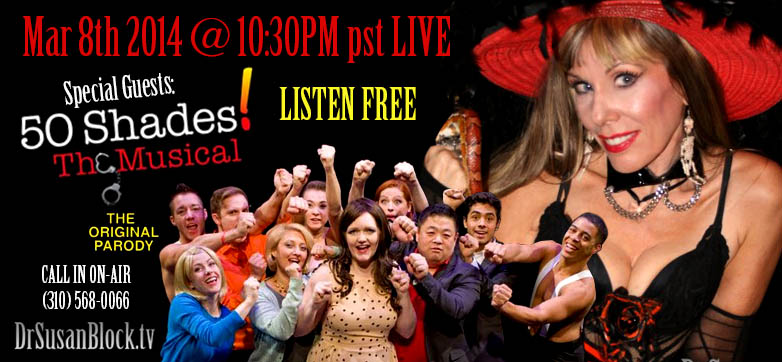 "50 Shades! The Musical" on DrSuzy.Tv will air LIVE March 8th, 2014, 10:30pm-Midnight PST on The Dr. Susan Block Show.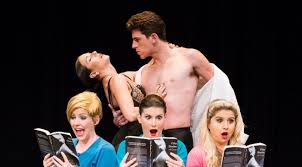 Listen FREE on your computer at DrSuzy.Tv or your phone at http://m.drsuzy.tv.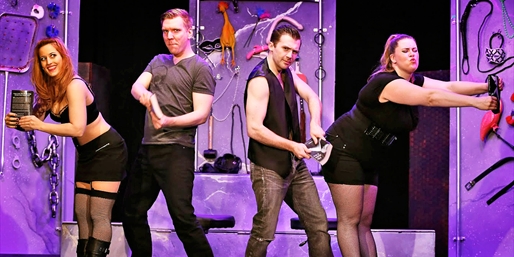 Call-In: 1.866.289.7068 or 626.461.5950. Skype/call us at 213.599.7398 or Skype/webcam: DrSuzyTv. Tweet comments and questions @RadioSUZY1.
Watch the Live Show at DrSusanBlock.Tv (for as little as $5.95!)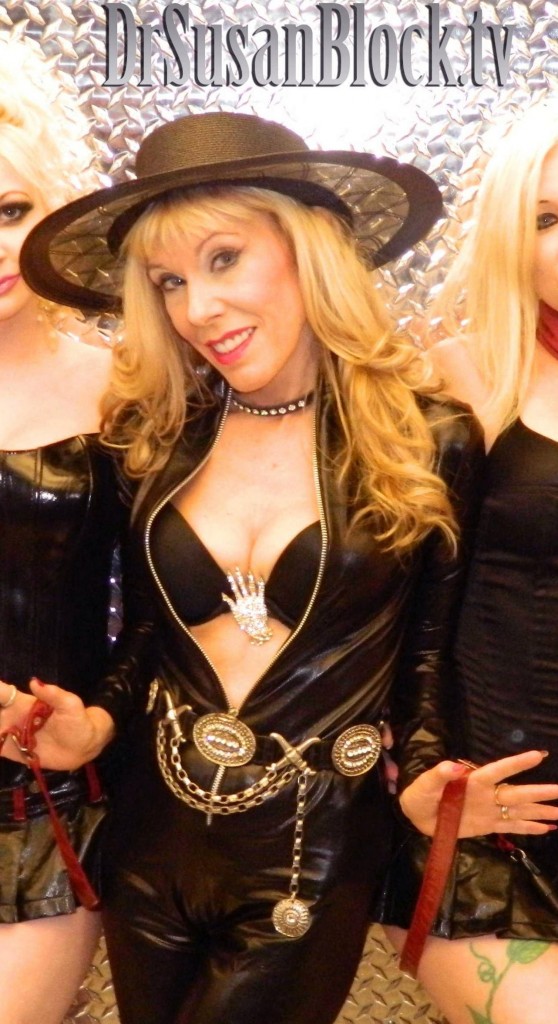 Next Saturday Night, March 15th: Dr. Suzy's Purim/St. Patty's Show
The Dr. Susan Block Show is produced by The Dr. Susan Block Institute for the Erotic Arts & Sciences, an international center for sexual expression, therapy and education, based in LA. Founded in 1991 by Susan M. Block, PhD, world-renowned Yale-educated sexologist, best-selling author and host of HBO specials, the Institute's mission is to help individuals, couples and communities enhance their sexuality and improve their lives based upon Dr. Block's philosophy of Ethical Hedonism and The Bonobo Way of Peace through Pleasure. A portion of all proceeds goes to help save the highly endangered "make love not war" bonobos from extinction in the Congo and to promote the Bonobo Way of Peace through Pleasure around the world.