This Saturday, December 21st, The Dr. Susan Block Show, broadcasting live from RadioSUZY1 studios in Bonoboville at LAX and hosted by international sexologist Dr. Susan Block, will celebrate the Winter Solstice with an angel: female-empowerment-oriented pole-dancing instructor J Katface.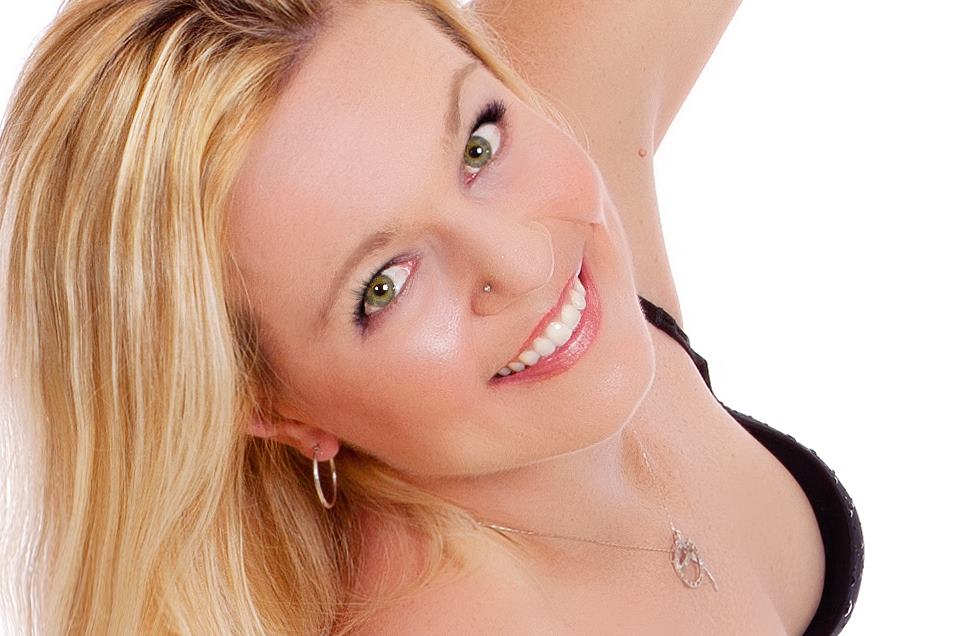 Ms. Katface will discuss the fine art of poledancing in the Solstice spirit and demonstrate her talents on RadioSUZY1's famed in-studio stripper pole–and possibly at the top of our Winter Solstice tree.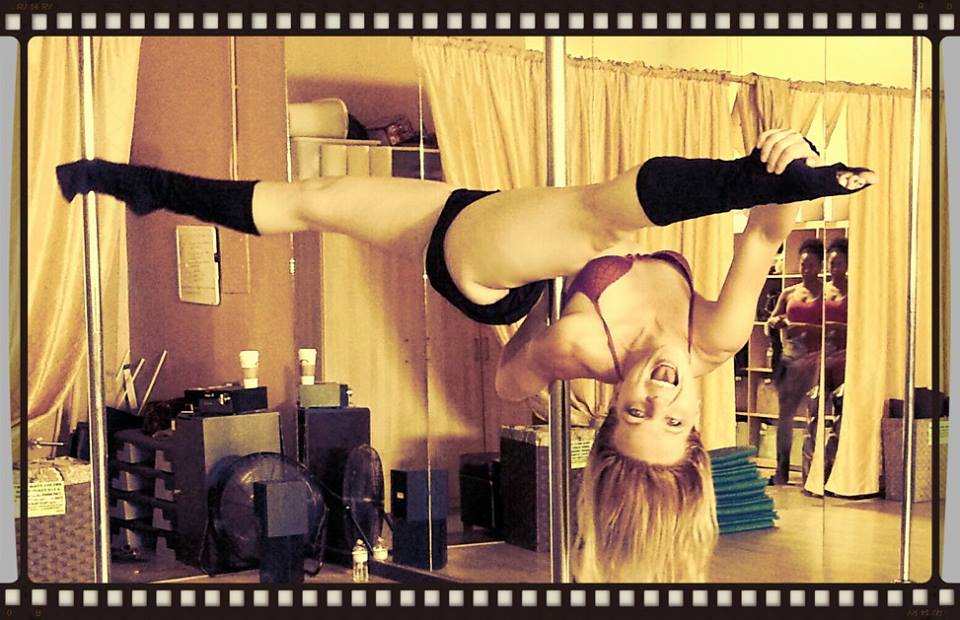 Yes, Xmas wasn't the first celebration of a December miracle. Winter Solstice or "Sun Birthday" was—and is—when the sun, after being at its lowest, is "born again," as the days begin to get longer. Sex is a vital part of any Winter Solstice celebration worth its egg nog. To our prehistoric human ancestors, Winter Solstice sex was more than just a personal pleasure or a cool way to keep warm. It was an ecstatic communal coming together, celebrating the erotic fecundity of life in the dead of winter and bringing red-hot "joy to the world" in a season of cold, dark blues.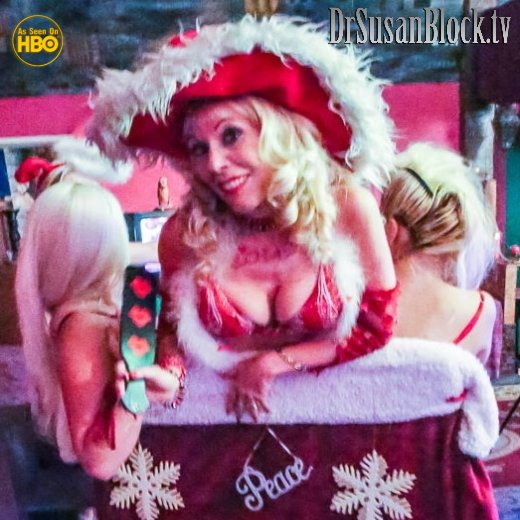 To honor the icy season, our polytheistic forbearers would feast and fornicate for days of nonstop bacchanalian orgies that would make Jenna Jameson pee in her g-string. Over 2000 years before Christianity, Mesopotamia's Winter Carnaval was a kind of "SeXmas," featuring mummers-style parades with floats carrying scenes of sex among the gods. The Greek Winter Festival honored another populist Son of God with a human mother, who worked miracles, brought forth wine, and was resurrected after death; His name was Dionysus. The Roman Saturnalia, presided over by Old Father Time (a kind of kinky Santa Claus, chortling "Io, io, io!' which was essentially pronounced "Ho, ho, ho!"), included the first Xmas Carols which were truly X-rated, as the carolers (the hoes?) would sing in the nude.
But even the hottest Winter Solstice sex isn't enough to ward off all the cold, dark death that winter brings. And we are sad to report the death of our old friend, maverick Screw Magazine publisher, Free Speech fighter and lover of brunch, Al Goldstein (January 10, 1936-December 19, 2013). We'll also say a few words about our old pal Al on this Saturday's Winter Solstice show.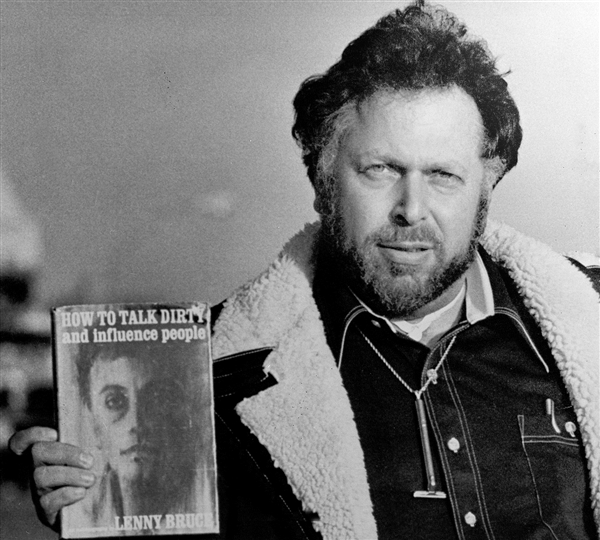 "Xmas/Saturnalia 2013" will air LIVE December 21st, 2013, 10:30pm-Midnight PST on The Dr. Susan Block Show.
Listen FREE on your computer at DrSuzy.Tv or your phone at http://m.drsuzy.tv.
Call-In: 1.866.289.7068 or 626.461.5950. Tweet comments and questions @RadioSUZY1.
Watch the Live Show at DrSusanBlock.Tv (for as little as $5.95!)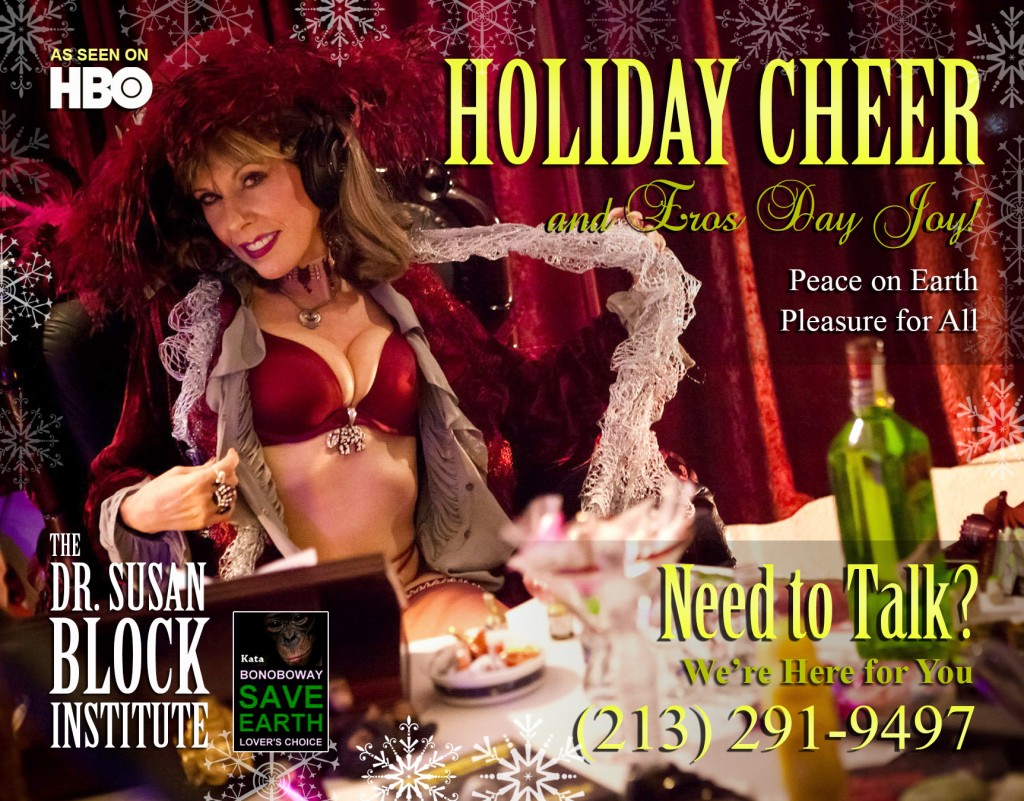 The Dr. Susan Block Show is produced by The Dr. Susan Block Institute for the Erotic Arts & Sciences, an international center for sexual expression, therapy and education, based in LA. Founded in 1991 by Susan M. Block, PhD, world-renowned Yale-educated sexologist, best-selling author and host of HBO specials, the Institute's mission is to help individuals, couples and communities enhance their sexuality and improve their lives based upon Dr. Block's philosophy of Ethical Hedonism and The Bonobo Way of Peace through Pleasure. A portion of all proceeds goes to help save the highly endangered "make love not war" bonobos from extinction in the Congo and to promote the Bonobo Way of Peace through Pleasure around the world.